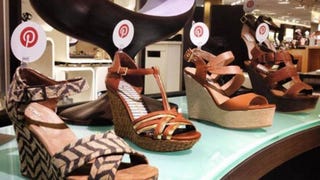 Looking to be known as something other than the store where you can return the crumpled, stained BCBG bridesmaid dress you wore ten years ago for a full refund, Nordstrom has launched a program where it attaches the Pinterest logo to the store's most pinned items. That's right: if it's being pinned on the addictive…
We can't help it: our fascination with the ever-growing American Girl empire continues into adulthood. And when we heard they were colonizing the 'net with something called InnerStar University, we had to take a tour.
Need a vacation, gentlemen? This website offers "introductions" to Czech women, proudly describing them as "NON-Feminist, very healthy and interested in the outdoors and most sports." Which reminds me of the time I accidentally hung out with a sex tourist.