Y/N is a weekly music guide based on our very scientific, non-subjective Yes/No rating system. It's very serious.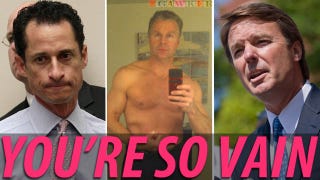 All over the Internet, men are photographing their own bodies and sending the shots to women who are maybe not their wives and girlfriends. It's a risk for most any non-professional, but it's one that predictably costs male politicians like Anthony Weiner — and the men before him — so much more. So why do they do it?
Yesterday, our brother site Gawker brought down a congressman in three hours flat.