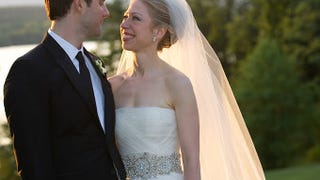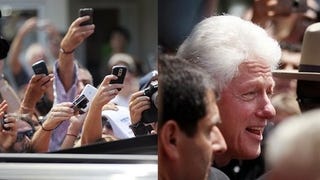 The Insider is touting its "interview" with Bill Clinton, which is comprised of a reporter bum-rushing him on a Rhinebeck street and asking what Chelsea was doing to prepare. "I don't know, I've been out here!" MUST CREDIT THE INSIDER.
When does Bill Clinton approvingly cite George W. Bush? When he's talking about doing the "hand-off" at your daughter's wedding being proof "you've done what you're supposed to do." As Rebecca Traister points out, perhaps he should reconsider.
We have been led to believe that this woman is Chelsea Clinton, photographed while entering the Vera Wang store in NYC yesterday. Since all of NATO is wondering if she'll wear Oscar or Vera, this may be useful information.