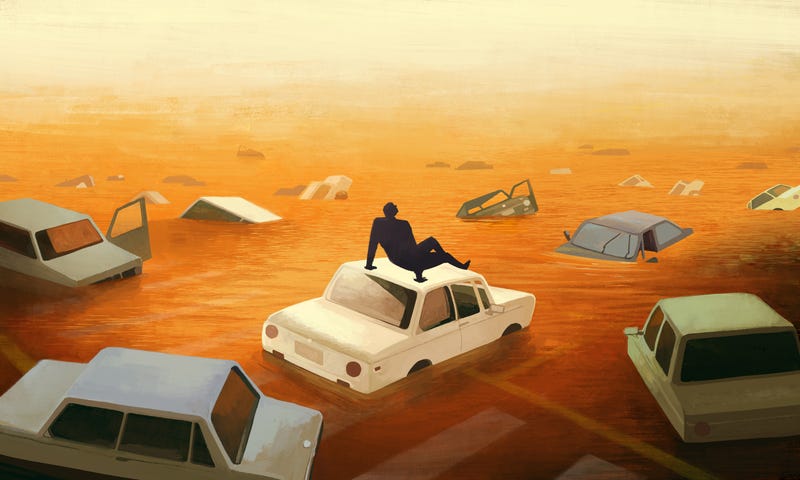 "Before we get to your car questions," my former next door neighbor, Terrance, said, "I need to tell you both something. My wife left me. My kids won't talk to me. I lost my job. I embezzled almost a half a million dollars because I'm addicted to BMWs, and have been hiding them all over the state. I'll probably be…
Austin police are searching for a man they say stalked Taylor Swift after her Formula One weekend performance at Circuit of the Americas, reports the Austin American-Statesman. The man allegedly attempted to corner Swift by her private jet and violated a Kansas restraining order by sending emails to Swift's father.

As deputies debated the safety of carrying out the rescue of a stolen car from a Florida pond on March 31, three teenage girls drowned inside, according to news reports. Deputies deemed the rescue unsafe after wading into the water, but dashcam footage led the girls' families to question how much the deputies did to…
Our favorite automotive heir and drag queen enthusiast Lapo Elkann was robbed this week in Uruguay, losing around 3.5 million Euros in jewels belonging to his billionairess girlfriend and see-through-clothes-afficionado Goga Ashkenazi. Who did he call for help in this moment of need?
Karin Mackaliunas of Scranton, Pennsylvania could be a character on The Office — if they had a character who stuffs 54 bags of heroin, cash, empty bags, and pills in her vagina and then crashes a car. Bloated much?… [Jalopnik]
Karin Mackaliunas of Scranton, Pennsylvania could be a character on The Office — if they had a character who stuffs 54 bags of heroin, cash, empty bags, and pills in her vagina and then crashes a car. Bloated much?… [Jalopnik]
After police attempted pulling over a Pontiac Sunfire Saturday, its driver, Christine Stroh, decided to resolve the situation by fleeing on icy roads, then hurling herself from the car at 30mph into a tree, leaving two passengers inside. [Jalopnik]