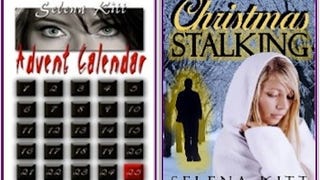 Good news for fans of incest-themed erotic fiction: Amazon says it's all been a big misunderstanding. They blame tech issues.
Here's one problem with a Kindle: Amazon can just make your stuff disappear. And they've now decided they want to yank one woman's incest-themed erotica, among other books. Is Flowers In The Attic next? Or the Bible?
Amazon's headache isn't over: MSNBC has identified nude photos and videos of children for sale on the site. The company hasn't yet discussed pulling The Pedophile's Guide to Love and Pleasure, and its author is being monitored by police.
We got our hands on a copy of Here's the Situation—hitting bookstores on November 2—a quarter-inch thick paperback featuring the Jersey Shore star's wisdom. Here, we randomly grab five paragraphs from its 133 pages.