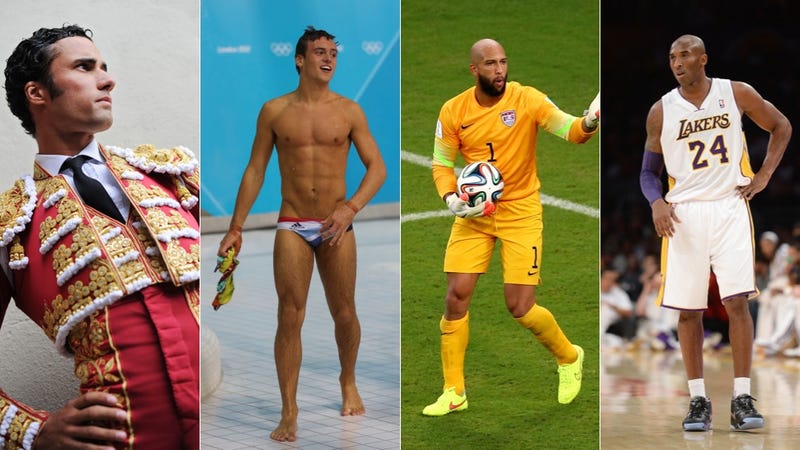 Summer's in full swing, and there are sporting events all over the damn TV. The World Cup has presented us with lots of excuses to gaze upon Thighlights, but are soccer uniforms really the most awesome uniforms in the sporting world? If not, then what sport has the best uniform? Time for some investigative journalism.
Lawmakers in Catalonia voted yesterday to approve a ban on bullfighting, thus becoming the first region in Spain to do so. Conservatives call the ban an "attack on tradition," but the activists won out with their arguments against institutionalized cruelty.
[Lima, November 8. Image via Getty]
[Pamplona, July 5. Image via Getty]
[Paris, June 18. Image via Getty]
Conchita Cintron, who broke into the male-dominated sport of bullfighting at the age of 13 and became one of the world's most famous female matadors, has died at the age of 86.