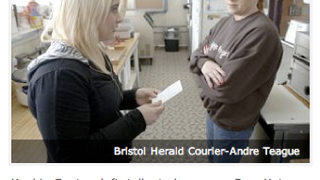 Today in victim-blaming, a pamphlet making the rounds in Bristol, VA alleges, "some rape victims would not have been raped if they had dressed properly." The upside: Bristol residents, including a local pastor, are outraged.
An absolutely heartbreaking story is unfolding in Arizona, as an 8-year-old Liberian girl has been shunned by her own parents after being the victim of a gang rape by four boys aged 9, 10, 13, and 14.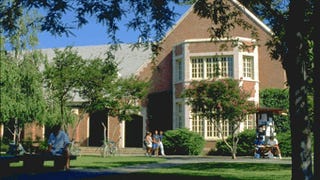 In May 2008, a female basketball player at the University of the Pacific claimed that she was raped by three male basketball players at a party. The University's officials, however, don't consider it "outright rape."
In Cairo last June, Sharif Gomaa, 28, pulled alongside Noha Rushdie Saleh, 27, in his van while she was in the street, stuck his arm out of the car, and grabbed her breasts so forcefully that she fell. Earlier this week, Gomaa was sentenced to three years in prison with hard labor, marking the first time a man has ever…
About 4 years ago, Joe Francis was on the receiving end of a crime that involved his being videotaped in a sexually explicit manner without his consent (or signed release form). His house was broken into, and when Francis returned home, a masked man was waiting there for him. The man bound and gagged Francis, stole a…