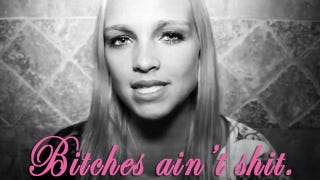 Before Kreayshawn, there was the white girl covering hip hop hits on YouTube. Or, more precisely, there were many.
This origin of this handwritten list is still unknown, but we'd like to meet the child that mocks "geekin' bitches" and "uncreative bitches" in one epic document. If for no other reason than to knock some sense into her. [BuzzFeed]
In an interview last night for Snoop Dogg: On the Record with Fuse, host Touré asked Snoop how a man can actually get a woman to "go do something" and give him money. Snoop gave him a lesson in pimpin'.