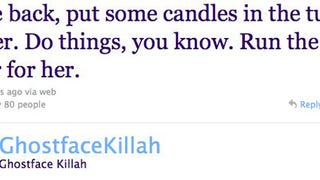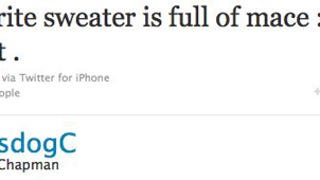 Today in Tweet Beat, Beth Chapman can't have anything nice. Plus, The Real Housewives of New York are back together and armed with lots of bras.
Today in Tweet Beat, Lady Gaga isn't into Band-Aids, Eli Roth isn't into John Cleese, and Randy Quaid has Dog the Bounty Hunter on his tail.
Today in Tweet Beat, Lady Gaga is pissed at Fox for "poorly and amateurly" editing her performance and musical arrangement on American Idol. Plus, Jackie Collins is an Usher fan, and Kelsey Grammar earnestly uses "cheers" as a salutation.
Today in Tweet Beat, Weezy opens a Twitter account eight days before his one-year jail sentence begins, Courtney Love (sorta) remembers Kurt Cobain's birthday, and Kim Zolciak posts a picture in which she claims to be makeup-free.