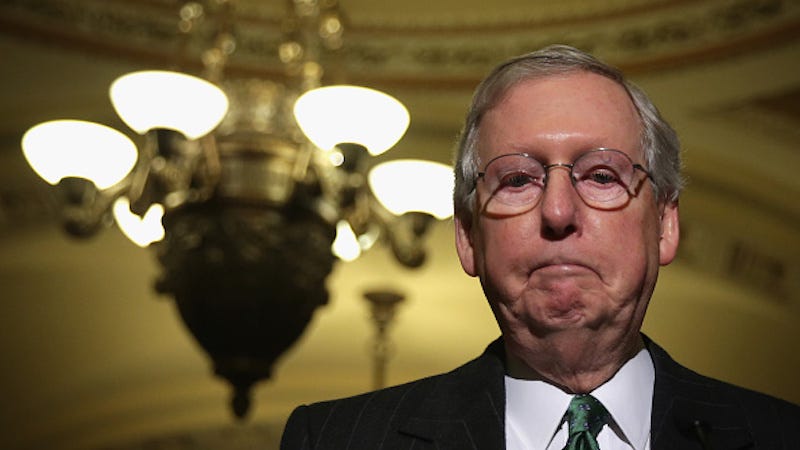 On Thursday afternoon, the Senate is expected to vote on what's been dubbed the "skinny repeal," a stripped down version of the full Obamacare repeal that failed to pass on Wednesday afternoon.

In an interview with MSNBC, Representative Buddy Carter (R-GA) defended Donald Trump's Wednesday morning Twitter attacks on Senator Lisa Murkowski saying that, "Somebody needs to go over to the Senate and snatch a knot in their ass." (For those of you who are not fluent in the lingo of the deep south, to "snatch a…
Numerous reports suggest that the Senate, lacking the votes to pass either the Better Care Reconciliation Act or a straight repeal of Obamacare, will vote on a so-called "skinny repeal" of the Affordable Care Act on Tuesday afternoon. The "skinny repeal" would likely end the ACA's mandate that individuals buy…
The Senate is pushing back its vote to kill the Affordable Care Act, Senate Majority Leader Mitch McConnell announced Saturday night, in order to wait until Republican Senator John McCain has recovered from surgery to remove a blood clot over his eye.

Are you surprised to learn that Senate Republicans' new draft of the healthcare replacement bill is very bad? It's so bad, in fact, that within hours of its reveal on Thursday, Republican Senators Susan Collins and Rand Paul have already said they will not support it. U.S. Senate Majority Leader Mitch McConnell needs…