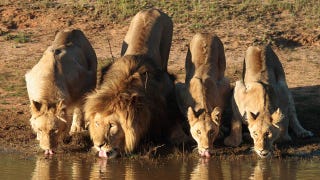 While talking to a friend about alpha males, he mentioned that I was "kind of like" one myself. Like most women who are likened to men, I was initially proud of this fact, then confused as to what it implied, then dismissive of the notion all together.
Last Friday at 6:05pm sharp, Deadspin editor A.J. Daulerio — an unabashed fan of chick flicks and rom-coms — walked into a theater to see Eat Pray Love. This is what he saw.
Perhaps in response to all the recent talk about the female imperative for mate-poaching - or perhaps coincidentally - today's "Science Times" brings a piece by Natalie Angier suggesting that women are also prone to serial marriage.