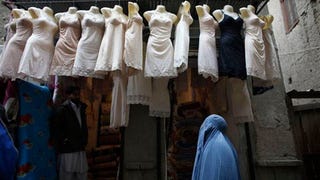 [Kabul, December 8. Image via AP]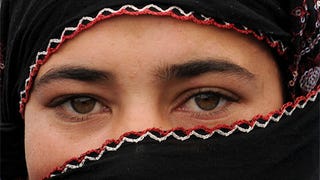 Are feminists in love with the surge? Earlier this week, Dana Goldstein, writing for the Daily Beast, explored "the left's latest divide," pitting feminists and nation-builders against antiwar sentiment. But where does this leave Afghan women?
Critics are complaining that President Obama's Tuesday night address lacked analysis of the situation facing women in the region, which appears to contradict Hillary Clinton's pledge to make women's issues a cornerstone of national security strategy. Was the omission intentional?