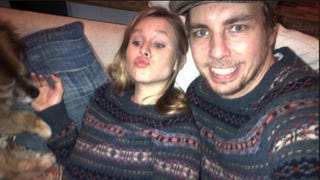 And earlier, Bell wore a fedora with hers to go outside. Cute!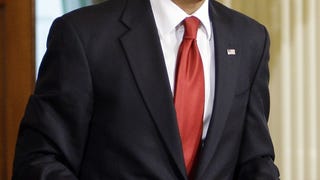 The President regularly attends his daughter's Saturday morning basketball games in a suburban Maryland gym, and this week he stepped in and tried his hand at some coaching when the regular parent volunteer wasn't able to. Sasha, however, wasn't there; she's skiing in Colorado with her mother, sister, and some…
As if Zooborns and Cute Overload and didn't do enough to encourage inappropriate pet acquisition, check out this slow motion chipmunk rubbing its little face with its tiny little paws. I want to buy it a pair of overalls.