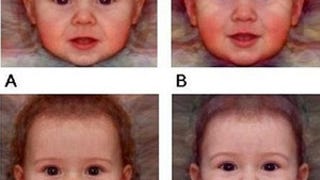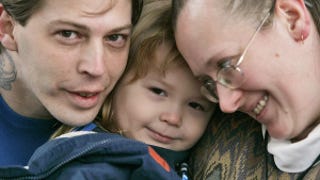 Adolf Hitler Campbell, the toddler who first made national news when ShopRite refused him a cake, has an entire article in today's New York Times devoted to his family and their current legal troubles.
A custody hearing for Adolf Hitler Campbell, who was recently removed from his home, has been postponed. The New Jersey Division of Youth and Family Services still hasn't given a reason for the removal. [UPI]
Adolf Hitler Campbell, the 3-year-old boy whose name was deemed too offensive for a supermarket birthday cake, has, along with his two sisters, been taken into state custody. Wethinks we hear the pitter-patter of ACLU...