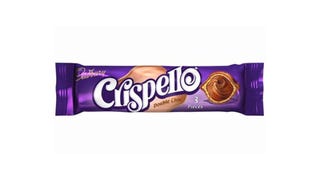 If we've learned anything from Cathy comics and the silly t-shirts of your office HR rep, it's that women love chocolate. We love chocolate so much that we want to eat it with everything. We want to eat instead of everything. You know when you're like "I'd kill for some chocolate right now," and everyone laughs…
The mistake is understandable. Really, why else would she have been so agitated all the time?
Cathy will end its 34-year run in October, and though it will probably be remembered for its repetitive jokes involving chocolate and swimsuits, Cathy Guisewite's strip was actually eerily prescient on the ills that bedevil us today.
This ad is supposed to be promoting the tastiness of Van Camp's Pork and Beans. But what it really promotes, I think, is the fact that the secret ingredient in said pork and beans appears to be pure evil. [VintageAds]
[Cannes, May 19. Image via Getty]