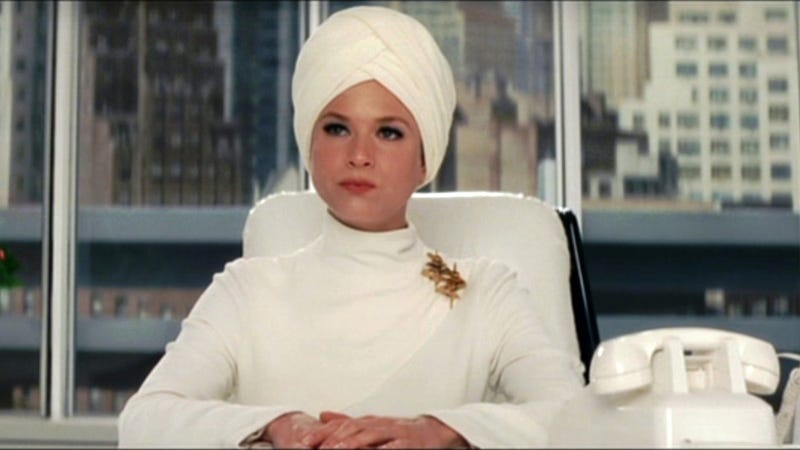 Baby boomers get a lot of flack for glorifying the golden days of the 1960s through television, from programs like Mad Men to CNN's The Sixties. But as recent pilot pick-ups suggest, their children have been indoctrinated into this obsession as well: A wealth of shows have come up in recent years fixated not on just…
When former Washington Post restaurant critic and Very Accomplished Woman Phyllis Richman applied to Harvard University's City Planning graduate program in 1961, she received a letter from an assistant professor asking how she could possibly balance a career with her "responsibilities" as a wife and future mother. She…
Life.com just put up a never-seen before, unpublished Hells Angels gallery. And while the images (from 1965) of the guys are interesting, it's the women who will really catch your eye.
According to this 1969 propaganda film, dropping acid may lead to a fashion faux pas. (Pink capris with a green and brown blouse? Yuck.) Oh, and your hot dog may beg you to spare his life because he has kids.
In December, Free People issued a catalog full of Woodstock-y, Summer Of Love-ish, hippie-dippie threads being sold for preposterous prices. Not much has changed! Ahead: Flower child dresses, bamboo bloomers and overalls so expensive you'll have to sell your VW.
In this ad from the late '60s/early '70s, office ladies are "protesting" for a better copier. Soothe the womenfolk: Give 'em pretty technology! Click to enlarge. [Vintage Ads]
This vintage Kelvinator ad — probably from 1964 — offers refrigerators to go with your decor. Choose "Town & Country," "Federal" "French Provincal," or, personal favorite, "Year Of The Dragon." Click see larger. [Vintage Ads]

By now, pretty much everyone in America has seen the YouTube video starring Christian the Lion, a lion cub bought in London by friends John Rendell and Ace Bourke in the 1960s, relocated to Kenya soon afterwards, and then reunited with Rendell and Bourke a little over a year later. The Today show's producers tracked…
Our own Hortense found a book called Charm: The Career Girl's Guide To Business And Personal Success. Inside: Priceless advice and delightful illustrations! Here are some gems: "Don't try to seem important. The other person's prime concern is his own importance. Your charm rating rises in proportion to your ability to…
Pear-shaped ladies! This 1967 Warner's ad wants to "help." "Girls with too much bottom and too little top: Warner's can reshape you," reads the copy. Apparently the girdle sucks you in and the bra fills you out and suddenly you're in proportion. Sounds comfortable! Not. (Click to see larger.) [Via '60s Fashion by…