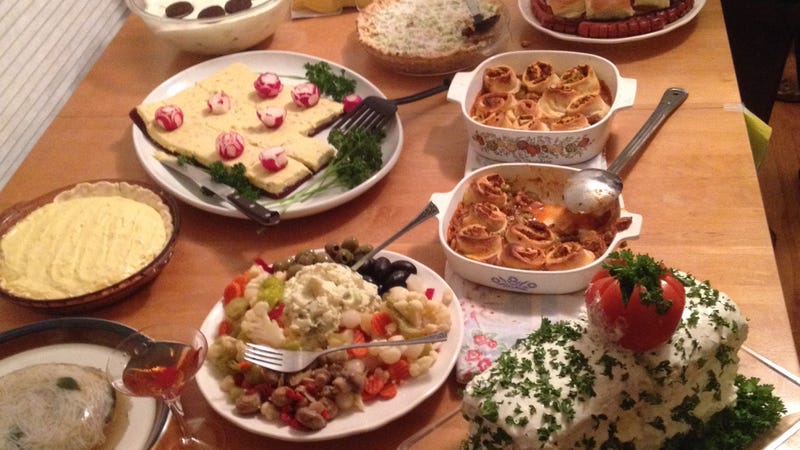 Few things are more luridly delightful than midcentury food porn—fishy Jell-Os, mayonnaise frosting, all canned everything, foods ground up and then moulded into the shapes of other foods. If you've ever flipped through your grandma's post-war Betty Crocker cookbook, then you know what I'm grimacing about. These are…
From how you cook your meals to what color underwear you should wear, this roundup of relationship books from the 1950s has got you covered.
World of Wonder uncovered two vintage ads for Modess tampons from the 1950s. I mean, just look at 'em: These graceful women dressed in beautiful, flowy gowns — it's like Scarlett O'Hara is hawking the tampons herself. A far cry from the talking vagina bullshit we're stuck with today.