With summer approaching, we needed a new way to consume pink wine. Here it is, as a forty.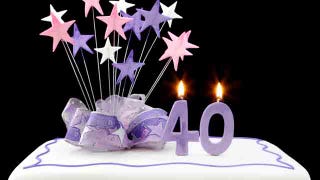 Generation X is hitting a milestone: 40 years old. And the ladies of this generation are marking the birthday by celebrating. And. I can't believe I am about to type this, but I am going to be forty. Not "someday," not in ten years, not in five years. Next year. Just thinking about it makes me feel panicky. No,…
Newsweek's Raina Kelley, who turns 40 next week, writes, "I don't want to be 40, but, as my dad says, what's the alternative?" In these uncertain times. Kelley is looking to a "model for how to live life": Madonna.