Hundreds of Swedish teens decided they were sick of being called sluts on Instagram and Facebook and took their fury offline by rioting like crazy today.
It all started when an Instagram user who apparently thought the service was a rapey Yelp-type database for underage girls asked for "tips" on local sluts. People sent him more than 200 photos, names, and alleged sexcapades of girls only 13 and 14 years old, because people are the worst the world over, so it seems.
The Instagram account was eventually shut down. Then, naturally, someone posted the allegations on a Facebook page, because god forbid anyone is censored from spreading rumors about 13-year-old girls giving blow jobs. Things escalated from there, and eventually hundreds of teenagers decided they had had enough. Another Facebook page popped up, telling students to show up at Plusgymnasiet high school in Gothenberg, because apparently some dickhead student there was behind the original slut queries.
Then, according to The Local, streets around the school were blocked off, "with horse-mounted police, SWAT teams, and police using city buses to shuttle people away from the scene." Protestors kicked down lampposts, jumped on cars, threw bottles and stones and went "berserk" in general.
The students then went to a mall, where they continued demonstrating against calling middle schoolers whores. The mall director said there wasn't any damage, and then 17-year-old who is thought to have started the account (and who is apparently a girl herself, ugh) has been taken into custody.
G/O Media may get a commission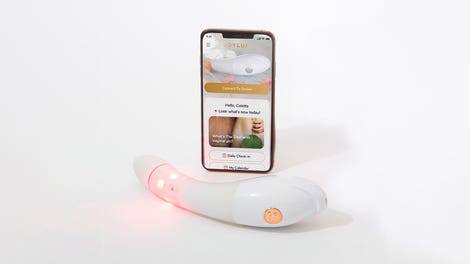 $50 Off
Joylux vFit Gold Device
Maybe Occupy should ask them for organizing tips?