Saturday I attended an all-day seminar given by astrologer Susan Miller, where she stressed that no, your astrological sign has not "changed," and called the whole business "ridiculous."
The event was held in a historic building in midtown Manhattan, and the room was abuzz under huge glittering chandeliers when I arrived. Right away, I saw that noted designer Prabal Gurung (who has dressed Michelle Obama, Demi Moore, Zoe Saldana and Oprah, to name a few) was there, as well as Paper magazine's Mickey Boardman, stylist/fashion guru Robert Verdi, and social scenester Bevy Smith. The room had a special section for the "Twitterati," and while there were a handful of men, most of the 180 or so attendees were women.
Miller is a gifted speaker: Engaging, witty, endearing, funny. She explained the "shift" of the constellations that caused a recent uproar thusly: "It's like you're wearing a pencil skirt that zips up in the back. You walk around all day and suddenly you look down and the zipper has moved to the side. But your hips are the same." In other words, your sign has not changed.
When talking about the year 2012, Miller pleaded, "Do not worry about 2012! The Discovery channel runs all these scary things right before you go to sleep! Don't worry, it's not anything to be scared of. We are entering a new consciousness." She explained that Neptune will be going into Pisces for 14 years, after being in Aquarius, the techie sign. Meaning we will transition from being so consumed with texting and emailing, to more touchy-feely and meeting in person. "The human face can tell you so much, beyond words," she gushed. Apparently Neptune hasn't been in Pisces since 1842 or something, when it ushered in the romantic age.
G/O Media may get a commission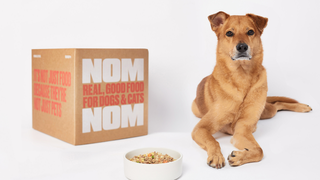 Even if you're not into astrology, much of the advice and information Miller discussed has its roots in common sense encouragement and guidance. If you're struggling with something, she urges to "talk to as many friends as you can about your problems," because people actually want to help. "Suffer or do something," she advised, wisely. Other takeaways:
Don't count your chickens until the paper is signed.
Cut through the clutter and focus on what's really important.
You have to make a sacrifice in order to get a reward.
Good things happen fast.
When you're creative, you're generally happy, because you can say, I did that.
Be brave.
And, my favorite: "The future belongs to people who keep receipts."
There was a moment, when I looked around and wondered, what drove all these people here? The fact that people — mostly women — would all come together in an uncertain world to find out what it means when Jupiter goes direct (or whatever) is intriguing. Humans have been looking up at the stars for answers since the dawn of time, and despite advances in medicine, religion, science, business and technology, we're still curious about the future, the past and the unseen forces at work.
In the end, I felt glad to know about the whopping five eclipses that will occur this year; when not to buy a computer, since Mercury will be in retrograde (most of April!); and that May should be a smooth, upbeat month. Often astrology is mocked for being retro, or ridiculous. No surprise there, since our society often belittles the things women enjoy. But like fortune cookie messages or Zen koans, there's little harm in fun, free advice. And if you disagree, just know that I don't have a lot of patience for negative naysayers… I'm a double Gemini.
Earlier: Astrologer Susan Miller Takes A Closer Look At Prince William & Kate