Canadian experts are calling for sex education in the province of British Columbia to be modified to account for results of a survey on pregnancy risks for queer youth. The results show that lesbian, gay, and bisexual youth have heightened pregnancy risks versus their heterosexual counterparts.
The results of the province's 2013 Adolescent Health Survey are troubling. According to the survey results, while pregnancy levels have dropped amongst the general population, this has not been the case for LGB youth. Numbers have held steady since the 2008 study. In that study, the results showed gay and bisexual boys are almost four times more likely to cause a pregnancy, while lesbian and bisexual girls are more than twice as likely to get pregnant. The survey covered 30,000 students in middle school and high school in almost every provincial school district.
Dr. Elizabeth Saewyc, of the University of British Columbia's School of Nursing, said researchers are still trying to account for why the increased risk continues to exist, and does so in multiple locations around the globe, but said she believes that discrimination against LGB youth is at least partially to blame.
They still have increased risk compared to heterosexual teens that we've noted since 2008. Since then there have been other studies in other parts of the world that say the same thing. It would appear that the sexual orientation, in terms of pregnancy involvement, looks like it's staying about the same....There definitely appears to be a link with experiencing discrimination and harassment. It may be that pregnancy involvement is a way to camouflage your sexual orientation to avoid or reduce your experiences of homophobic bullying.
Claire O'Gorman of the sex education organisation YouthCo posited a theory queer teens may not be paying attention to sex education courses and presentations, essentially "tuning out" valuable information, since the material presented is often entirely heteronormative.
Our sex education in B.C. needs a bit of a revamp — it needs to be consistent across the province. People who are part of queer communities need to have their voices at the table to discuss what the curriculum should look like, so it's as inclusive and relevant as possible.
G/O Media may get a commission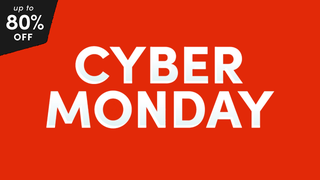 up to 80% off
Wayfair - Cyber Monday
While it may seem counterintuitive to some that gay or lesbian youth would be at risk for heightened pregnancy risk, it's entirely unsurprising for anyone who actually grew up with a queer identity. This is especially true in areas where homophobia is rampant and queer teens may feel that engaging in risky heterosexual behavior will either "hide" their identities, or worse yet, "fix" their sexual orientation. Bisexual teens are just as likely to fall into these categories, as part of their identity may be considered socially or morally unacceptable. Right now most sex education programs do not even recognise that queer people exist, and there is limited access in many schools and communities to queer oriented sex education.
Image via Shutterstock. Hat tip to Ellen Keeble of the Calgary Sun.