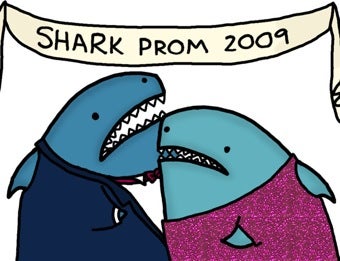 This weekend, we swapped eye makeup tips, recalled the drama of prom night, discussed the recent wave of Madonna homages in pop videos, defended teenage girls, and decided it was best not to commit Grand Theft Groban.
As always, feel free to stick around here and fight the Sunday night blues with your fellow commenters. And don't forget: you can keep up with them all week long in our off-topic #groupthink forum. Tonight, let's keep things light and such. In the spirit of things, here's my senior prom song, to get you started:



Thanks for another lovely weekend!
[Image via Natalie Dee.]