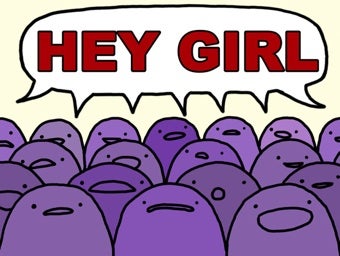 This weekend, we took a sexyface-fueled trip through Leighton Meester's latest video, learned about Barbie's latest competition, wondered why Facebook allowed a "pro-rape" group to stay up for several months, and discovered that we apparently had "powers" as teenage girls.
Don't forget: we'll be having an open thread for tonight's Mad Men season finale, so stop by and join us, won't you? If Mad Men isn't your thing, feel free to stick around here and fight the Sunday night blues with your fellow commenters. Here's a song to get you started:





Thanks for another lovely weekend!
[Image via Natalie Dee.]