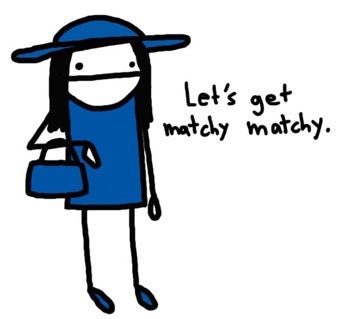 This weekend, we tried not to be cruel, received an open letter from the Ghost of Christmas Future, learned a bit about the meggings trend, talked about jealousy and aging, and took a NSFW trip to Love Land.
As always, feel free to stick around here tonight and fight the Sunday night blues. Here's a song to get you started:





Thanks for another lovely weekend!
[Image via Natalie Dee.]