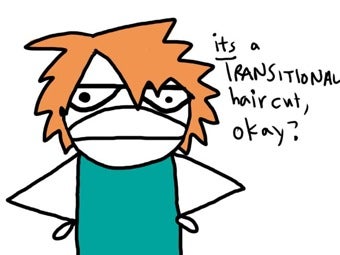 This weekend, we followed the strange saga of Balloon Boy, wondered if maternity leave should apply to women without children, tried to prepare ourselves for the fashion trends of Spring 2010, and watched underpants fly into the sunset.
I know there are still many questions/concerns regarding the new commenting system and site design, and Anna will be answering those questions soon. Thank you all for your patience! The ongoing #groupthink open thread is continually up and running, but I've heard from several commenters that they prefer a concentrated open thread on the weekend as well, so I thought we'd try that out this weekend, just to see what happens. Feel free to stick around and fight those Sunday night blues and so on and so forth; here's a song to get you started:





Thanks for another lovely weekend!
[Image via Natalie Dee.]