Today is the 33rd year of Beyoncé's presence on this earth. Many are celebrating the birthday of a woman they don't know but would probably still take a bullet for in the appropriate, 2014-esque manner—dedicated tweets, elaborate Tumblr posts and of course, Instagram shootouts. But one Towson University student didn't think that was quite enough.
This young woman, who we only know by the Twitter handle @michonjanieceIV, emailed her professor informing them that she would not be attending class today in order to celebrate the birth of Queen Bey.
For the truly enamored—the Beyhive, if you will—loving Beyoncé is basically a full-blown religion at this point. You should see what happens when some heathen takes their Lord Beysus' name in vain.
The student later tweeted that the email was meant to be a joke and she accidentally hit send instead of just saving it to her drafts folder. BuzzFeedreached out for a follow up but they have not received a response.
G/O Media may get a commission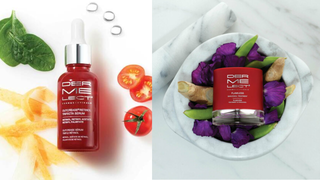 Save $19
Retinol Renewal Kit
Maybe it's because I'm a weekend member of the Beyhive, but I can see both sides of this.
On one hand, college is expensive and I doubt even Beyoncé herself would want you sacrificing any of your education on her behalf. However, I sure as hell would have rather skipped class for Beyoncé's birthday than Columbus Day.
While we're on the subject, happy birthday Bey. I'm still trying to get all these moves down.
Lede image via Getty; Email screenshot via BuzzFeed.