This is how the MTV Video Music Awards opened last night: A shot of Britney Spears' wack-ass extensions. Fuck lady basketball players, this is what a nappy-headed ho looks like. But seriously, how fucking boring was she? Not the least bit animated. Anna was like, "Yeah, Britney totally phoned that one in." But really the whole show was boring, and I couldn't even be arsed to put a clip together, especially since the whole thing is online anyway. However, there's plenty to mock in screen-shot form, after the jump, natch.
Alls I can say about this is at least she remembered to put both contacts in this time:

Oh, and what happened to the aspect of the performance that Criss Angel was helping Brit with? Wasn't she supposed to disappear and reappear or some shit? I'm thinking that maybe the illusion he played on us was having other, normally thin female performers look thick by comparison.
G/O Media may get a commission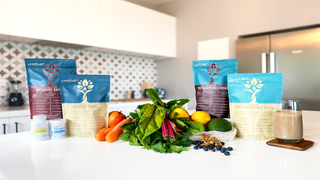 Hmm...I thought black was supposed to be slimming. But anyway, I thought that Britney's body didn't look bad, it's just different from what it was. And she needs to learn how to start dressing accordingly. For instance, perhaps a diamante bra and panty set aren't really what you should be wearing on national television after you've had two kids and several bags of Cheetos.


She looked like a Rock of Love contestant. Oh, and if you were wondering, this is what Fiddy thought of that display:


And while we're on Curtis, wouldn't the show have been a million bajillion times better if they had kissed:


But all cynicism aside, I really did wish I was in that Fantasy High Suite where Kanye was performing. It looked like so much fun. I know I would've looked just as dorky as the other white kids dancing in the background, but whatevs.


Hey, if anyone wants to know what my mom looks like, it's very similar to this:


For real, WTF? Actually, I'll spell it out: WHAT THE FUCK? Dodai IM'd me and was like, "Hello? Melanie Griffith?"
Oh, and this moron got a speaking part, Miss South Carolina Teen USA. She was reading off the teleprompter and she still fucked it up. I guess it's nice to know that we can always depend on her for a laugh:


Am I the only one that thought it was wildly inappropriate for Chris Brown to dance like Michael Jackson and then beckon two little boys to gyrate next to him?


Not necessarily as inappropriate as this, which, needless to say, was just about my favorite thing ever done:


And last by certainly not least, WTF is Dr. Dre taking? Remember that episode of Arrested Development when George Michael Bluth was wearing that muscle costume under his clothes? That's what this looks like. For real, when did this happen?