Milliner Stephen Jones: "Hats are totally about escapism. Of course, they can keep you warm, or keep you dry, or keep the sun off your face, but they're predominantly about escaping, about being somebody else."
Jones got his start in hat making simultaneously in two very different venues: at the venerable English couture house Lachasse, where he trained while studying at Central St. Martins, and in his flat, where he'd fashion creations for the New Romantic London club kids of the late 70s. His work shows the mark of that very wide set of influences. Jones is responsible for everything from the headwear that marches down the runway at all of Dior's couture shows to the human-hair caps from Nicolas Ghesquière's first season at Balenciaga. His designs vary from Surrealist-inflected doll-part deconstructions (the "Myra", from Jones' Fall/Winter 03 collection, shown below) to showgirl showpieces (see Kylie Minogue's last tour) to things made out of popsicle sticks: if you buy Jones' millinery-as-escape-of-self bit, you might say his work contains multitudes of people you can be. (Perhaps "people" is too generic — characters, then, for sure.)
Solve Sundsbo shot this story, for Another Magazine, and it's beautiful. (It is also available for free online.) The directional lighting, the clinical atmosphere, the cool, desaturated tones, the lines of Guinevere Van Seenus's barely made-up face are all so perfect. (And that's saying something, given I normally can't even stand to look at Van Seenus, a Steven Meisel favorite who once told The Face that the Holocaust could be interpreted as karmic retribution for something really bad the Jews must have done.)
G/O Media may get a commission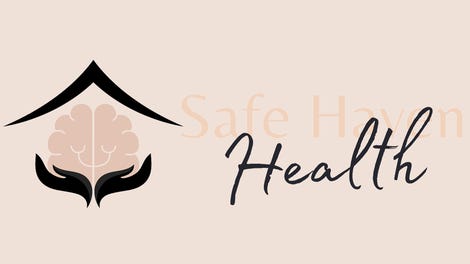 Addiction counseling
Safe Haven Health
Hats are costume, no matter how many times that trend piece gets written. But they aren't any more costume-y than most of the other looks in fashion magazines; many of us would no sooner wear a felt galleon perched atop our heads than we would a pair of Balenciaga armored leggings or a deconstructed Comme des Garçons cape (Rei Kawakubo is another designer for whom Jones frequently works). I manage to keep a hat or two in my suitcase, and whenever I put them on, they change the tenor of any outfit — definitely moreso than any other accessory — precisely because of this touch of the pure editorial sublime they provide. Once I walked into a designer's showroom wearing a floppy 60s-style hat with an extravagant brim and a scarf for a band, and she booked me on the spot. It was definitely because of the hat.
Continued Jones, to Another Magazine's Susannah Frankel, "Especially if people are coming to me, they're looking for a costume, a way into becoming someone else. Whether you're becoming a lady going to Ascot, or you've got a soft felt on and you're becoming Garbo, or you're putting on a baseball cap and you're becoming 50 Cent but really you're a nice boy from Winchester. The self-expression for the milliner is about creating something that is dynamic and can be an expression of themselves. For the person wearing the hat, it's about expression too, not necessarily of yourself, but of another self."
You could say that's the project of fashion in general — the expression of another self.
"Hats: An Anthology," the show co-curated by Stephen Jones and Oriole Cullen, closes at the Victoria and Albert museum on May 31.
Stephen Jones [Another Magazine]
Hats: An Antholoy [Victoria and Albert Museum]