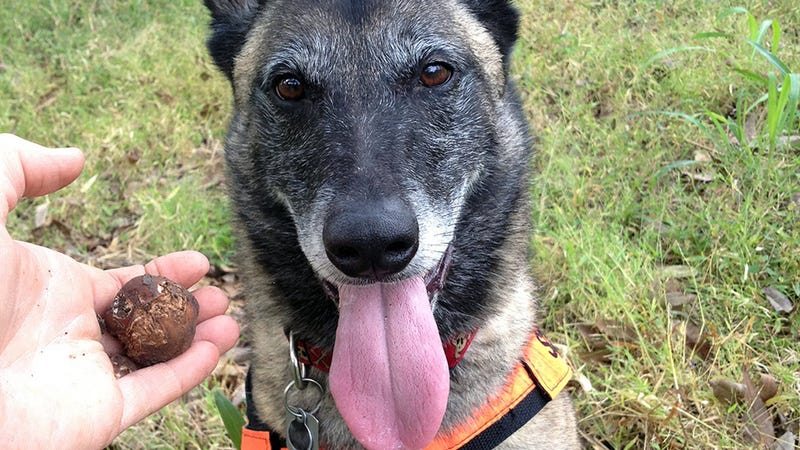 Although you might cuddle up at night dreaming about adorable piglets suffling through the woods in search of tasty (and pricey!) truffles, the truth is that Fido is leading the pack when it comes to foraging the fabulous fungi.
Charles Lefevre, president and founder of New World Truffieres and organizer of the annual Oregon Truffle Festival, points out multiple reasons why dogs have surpassed pigs. One, they have more stamina than your average porker. Two, they're easier to train. Three, dogs are much less likely to try to eat the truffle once they find it. You don't want to wrestle with a 300-pound hog when it's interested in chowing down on a truffle. "The lore," says Lefevre, "is that truffle hunters that use pigs don't tend to have all their fingers."
Dogs are roaming all over Oregon, trying to sniff out the crème de la truffle crème. Seeing as prices can go as high as $2,000 per pound for some harder to find fungi, I'm packing up my pit bull and hitting the Oregon truffle trail.