If the morning tabloids are to be believed, Kelly Ripa is inching closer and closer to destroying all of New York City in a Taz-like hurricane of Disney-induced career rage.
I strongly recommend that all residents of Manhattan board up their windows and stock up on canned food as quickly as possible, because Ripa (who's been at Live for 16 years) has reportedly gone "ballistic" over the news of Michael Strahan's departure for a gig at GMA. Why, you ask? Because no one at Disney bothered to tell her.
Writes TMZ:

She found out at 10:30 in the morning ... the same time Disney made the announcement. She never got a call from Disney CEO Bob Iger or anyone else at the Mouse House.

Our ABC sources say Kelly — and virtually everyone on her show — feels Disney has screamed to the world they don't care about 'Live' ... their singular focus is breathing life into 'GMA', which has lost a big chunk of its audience over the last year.
If you're still not ready to start filling your pantry with a Cruz-worthy amount of Campbell's soup, read these two tweets:
G/O Media may get a commission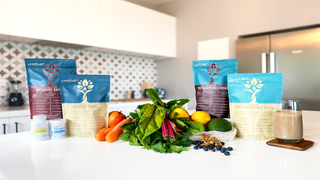 [TMZ]

---
Will someone PLEASE find out what's going on with Joshua Jackson and Diane Kruger? I so desperately want to approach them both at a party, cock my head, and ask, "What's the deal with you two, anyway?"
[People]
---
Look at Chrissy Teigen's baby.

---
GIF via screengrab (from this SNL sketch)