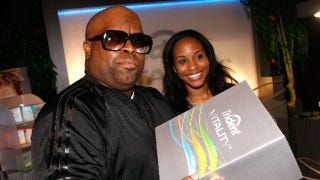 If the celebs last night looked extra relaxed while waiting for winners to be announced, it was thanks to Trident Vitality's Lounge. Prior to the Oscars last night, Trident Vitality hosted a slew of tastemakers at a Trident Vitality Lounge at the Palihouse Hotel in LA. And it was just one of many events that the lounge has been popping up at where the stars converge— at The Sundance Film Festival, at LA's Staples Center during the Grammy® Awards, and at New York Fashion Week where guests reveled in Indashio designs inspired by the new line of gum.
Want to step inside the Trident Vitality Lounge and be pampered like the stars? Specifically, how do free samples of Trident Vitality, relaxing massages, invigorating beverages, and an oxygen bar with three refreshing Trident Vitality oxygen flavors to get you going sound? Well, keep your eyes on Trident's Facebook page, because there are several more lounge events scheduled for the upcoming months!
Click here for more info, and we'll see you at the next Lounge!