For the love of God: How many Speed Racer premieres is Warner Bros. scheduling?! The latest took place on Friday night as part of the Tribeca Film Festival. By now you know the routine: Christina Ricci, Emile Hirsch, Susan Sarandon, Miles Robbins, Eva Amurri, and that cute little kid who is also in the movie. But since this was the Tribeca Film Festival, there were also some kick-ass randoms present: Robert DeNiro and his wife Grace Hightower, Law & Order: Criminal Intent's Vincent D'Onofrio and his wife and son; Fred Durst (again!) and his girlfriend and, best of all, Stephen Colbert and his entire family. All of them, plus the Good, Bad and Ugly of what they wore, after the jump.






The Good:

Eva Amurri shows why the little black dress is what it is. Wow.



G/O Media may get a commission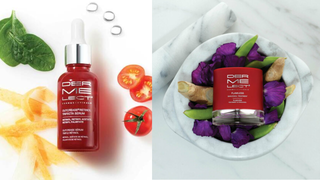 Save $19
Retinol Renewal Kit
Emile Hirsch is definitely underdressed compared to his co-stars. But I'm a sucker for a stripey anything.



Llittle Paulie Litt is sorta my hero.



Susan Sarandon's leather coat is really ugly. But son Miles Robbins is so damn cute and clearly loves his mom so damn much that I forgive and forget all.



Could Stephen Colbert and his family be any cuter?! See, they all look smart in jeans. Emile Hirsch, take note.



Same goes for Vincent D'Onofrio and his wife and kid.



I think this is my favorite of Christina Ricci's premiere dresses to date. Smart and fun.


The Bad:

Grace Hightower, per usual, is always a class act. But Robert DeNiro looks like a total schlump. Would it kill him to wear pants that fit?


The Ugly:

I'm sorry: Why was Fred Durst there?
[Images via Bauer-Griffin and Getty.]