The Season 4 premiere of Southern Charm opens with Thomas Ravenel, a 54-year-old former South Carolina State Treasurer who was indicted on federal cocaine distribution charges and removed from office in 2007.

Ravenel ambles through his well-appointed Charleston mansion into the guesthouse, where his two young children live with their nanny (because children are "messy and destructive," Ravenel explains in his unsettling aristocratic drawl). He gained full custody after their mother, Kathryn Dennis, a 25-year-old descendent of noted slavery spokesman John C. Calhoun, failed a court-mandated drug test and jetted off to rehab in Malibu. The episode dedicates a good amount of time to fawning over Ravenel for performing the radical duty of feeding and housing his own children.
For the past three seasons, Southern Charm has been a fascinating glimpse at class tensions in Charleston society, as filtered through the somewhat distorting lens of reality television. Racism is clearly there, too, although it only occasionally makes it onscreen—a real estate agent praising woodwork "made by slaves," or, in this episode, Ravenel mockingly (or accidentally??) referring to one of his stable workers by his horse's name, "Guapo," rather than his real name, Joaquin—but wealth and idleness are consistently loud themes, along with some weird ole' gender dynamics. On Southern Charm, aging men get away with acting like belligerent teenagers in a way that their female counterparts very clearly do not.
Kathryn has the family name—when they first met, Ravenel proudly and repeatedly referred to her as a "scion"—but not the money or the education or the genteel temperament, a failure that consistently sets her apart from the rest and allows the show to frame her as some kind of evil flame-haired succubus. She is consistently tutted by the show's matriarch, the expertly preserved socialite Patricia Altschul, who glides around her gigantic palace in an endless series of designer caftans while sucking down martinis and ordering her butler around (or, in this episode, works on a needlepoint recreation of her pug Chauncey). Kathryn's rival, Landon, an unemployed 35-year-old, spent her summer "traveling" on what looks like a series of yachts to "escape" from the gossip that she had an affair with Ravenel, whom she and the rest of the cast hang out with often, for some reason, despite the fact that he is a creepy failed politician in his 50s with a record of weird drunken incidents.
Later in the episode, Shep, an overgrown gumby-armed pickup artist with a comfortable trust fund, grumbles to Cameran (the show's undeniable star) that his former going-out buddy Craig is "trying to be someone he's not." Craig had an average Delaware upbringing but dresses like a 5-year-old J.Crew catalogue model; he lied repeatedly last season about studying for the bar when in fact he had not actually graduated from law school. Craig, Shep surmised, is failing in his naive attempt to blend into the leisure class; things got tense between the two when Shep repeatedly lectured Craig, correctly but awkwardly, about the fact that he, unlike Shep, does not have a trust fund and therefore does have to actually work.
G/O Media may get a commission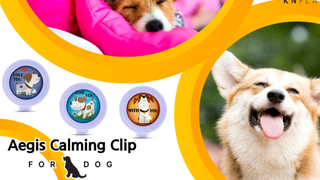 20% off
Aegis Calming Clip for Dogs
This show is truly fucked, and I can't stop watching.