It's hot to be a professional songwriter these days. Big pop songwriters and producers get features and interviews in magazines, anyone can casually pull up the credits to a song on Genius, and Ariana Grande even cast her songwriters for "thank u, next" in her music video. The idea that a major star might have 10 writers to a track isn't frowned upon, and if anything, people like to know how the pop sausage gets made. Gone are the days of being a near-silent Max Martin-type.
Songland is NBC's new competition show in which four aspiring songwriters are brought in to pitch a song to one established artist: the likes of Meghan Trainor, the Jonas Brothers, and Macklemore. Alongside the artist is a panel of "producers" including Ester Dean (who wrote "Firework" and a lot of early Rihanna songs, including "You da One"), Ryan Tedder (responsible for Taylor Swift's "Welcome to New York" and many other songs you've definitely heard before), and Shane McAnally (a country guy who's worked with Kacey Musgraves, Keith Urban, and more.) After the artist and production panel hears each aspiring songwriter's song pitch, one of the four is knocked out, and the three artists are paired with the three producers to improve the song, because, god, do the songs need improvement.
The question facing Songland is if the practice of professional songwriting, itself secluded and unglamorous and technical, can make for not just good but even mildly interesting television. In the first episode, the producers and the musician who receives the pitches—in this case, John Legend—do a good job of drawing out each song's best qualities; they're also honest, but not brutally so, about what makes them terrible. When a Miami-based songwriter named Tebby Burrows pitches her song "We Need Love," it sounds like if Rihanna's "If It's Lovin' That You Want" were about... racism? "Why should you hate me for the color of my skin," Burrows sings, her voice thin, as this is not a competition to showcase being a good singer. "Our greatest weapon is not a gun in a holster." Tedder calls it "message heavy," and Legend says it "gets into cheesy territory."
But most of the show is just riffing, vocally, off these deeply unmemorable songs, before and after their production makeover. It's a lot of mumbling melodies and someone shrieking like they have a lightbulb over their head, offering to change the word "real" to "new." It's unclear how happy Legend is to actually be there. At one point, Dean asks him if he "likes the show," to which he dryly says, "Oh, yes, it's fun," and it's inclusion in the final cut suddenly gave the program a hostage video flavor.
G/O Media may get a commission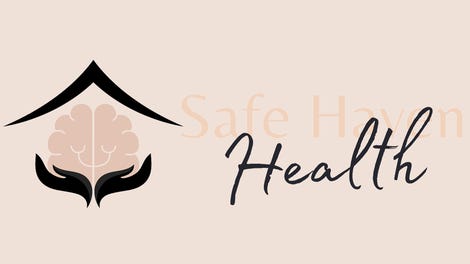 Addiction counseling
Safe Haven Health
Here's a taste:
Together, Legend and the panel ultimately Frankenstein a version of what a better song could be, while the songwriter in question sits there and says, "Yeah," and "Oh, yes," and "I totally see that," nodding their heads in approval. Which is to say, there's a lot of talking at these songwriters, and not talking with them. The show has a fast turnover as opposed to American Idol or The Voice, where viewers might be with contestants for episodes and come to find favorites or villains. I'm not sure I got a sense of who Burrows was, or the other final contestants: Ollie Gabriel, who presents a Marvin Gaye-inspired throwback track about making old love new again, and Max Embers, whose limp pop song "Back Home" gets a full disco makeover. The structure here is more akin to Shark Tank, with moving protest songs for sale instead of nifty kitchen appliances, except there's little to no conversation between the panel and the contestant, even when the producers hunker down with the songwriters.
Nobody seems to care about how these songwriters feel, or how they wrote these songs, or why they're even writing them. But the sad and maybe overly practical point of Songland is that that's kind of the point of these songwriters' jobs. The job is to take these songs and make them for John Legend; what the songwriters want is clearly beside the point. As a representation of how a song gets better, Songland is fine if not demystifying, but it makes for for cold, deeply dehumanizing reality television.