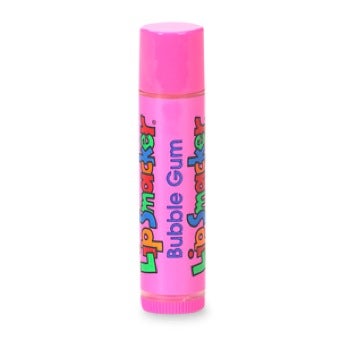 Last night my younger sister and I had the pleasure of accompanying our 6-year-old niece to a very fancy dinner at the Rainforest Cafe, and what began as a silly girls' night out turned into quite a learning experience.
It's easy to categorize your own childhood: my sister, who spent most of her days playing kickball, chasing frogs, and building forts in the woods would probably call herself a tomboy, and I'd classify my preteen years as a geeky bookworm fest. It's easy for us to skim over our love of stick-on earrings and My Little Pony and Tinkerbell cosmetics, because such things don't fit into the overall narrative. Tomboys like mud, bookworms like hiding under the covers with a flashlight; pink ruffles don't seem to have a place in such stories. Most people, I think, tend to block out the varied nature of childhood when piecing their memories together.
Perhaps it is this phenomenon that makes me so wary of Disney Princess culture, and the way little girls are being marketed to these days, as it often seems that the frilly pink, often submissive, at times oversexualized super girlie culture is the only one being pushed on kids. But as my niece showed me last night, kids, as always, are smarter than adults give them credit for, and often enough they are able to balance the super girlie princess storylines with many other pursuits.
My niece, whom I'll call Violet, showed up for our date with purse in tow, carrying a pink bag filled with bubblegum LipSmacker, quarters and pennies, and a stuffed cat named Snowflake. "I have all my things," she said proudly, tapping her bag. "You're quite the lady," I told her. She nodded in agreement. On the way to the restaurant, she informed me that she was hoping to get some fish for Christmas, and that if she got a rainbow trout, she'd name it "RainShine, because you need the rain and the sunshine to make a rainbow trout." After I recovered from the adorable punch in the ovaries, I told her that was great idea.
In order to get to the Rainforest Cafe, we needed to walk through the mall, and Violet stopped every two seconds to ooh and ahh over perfumes and "makeups," and jewelry. "I have to wear makeups!" she squealed, cooing at the lip glosses on display. What the hell was I supposed to say to this? My brain was screaming, "Oh for god's sake, you're 6, you don't have to wear makeups! Nobody has to wear makeups! Women of the world: you don't need makeups!" but the reaction I'd have to a stupid Daily Mail article, I realized, was not an appropriate reaction to have to a six-year-old girl going through her dress-up phase.
And so, after dinner, we made two stops: one to the candy store, to buy a few sweets, and second, to a little shop where we tracked down a kid-friendly clear cotton candy lip gloss. "It's good," Violet smiled as she put a tiny dab on. She then went on to tell us all about her Halloween costume (cheetah), her plans to bring chips to soccer practice, and her brothers and how they're very silly. Violet may be in to dresses and princesses and lip gloss and jewels, but she's into a million other things as well, just like millions of other little girls her age—just like I was at her age, I realized. I'm still not a fan of princess culture, by any means, but I think balance is really the key, and any kid who loves lip gloss, her books, and her cleats is going to be just fine.
And as for Violet, when I asked her what her favorite part of the evening was, she seemingly forgot about the jewels and the lip gloss and said: "I'd have to say it was the candy." A+, kid.
Do you see this kind of thing with the little girls in your life? And if you're a parent, how do you find a balance between princess culture and other things?