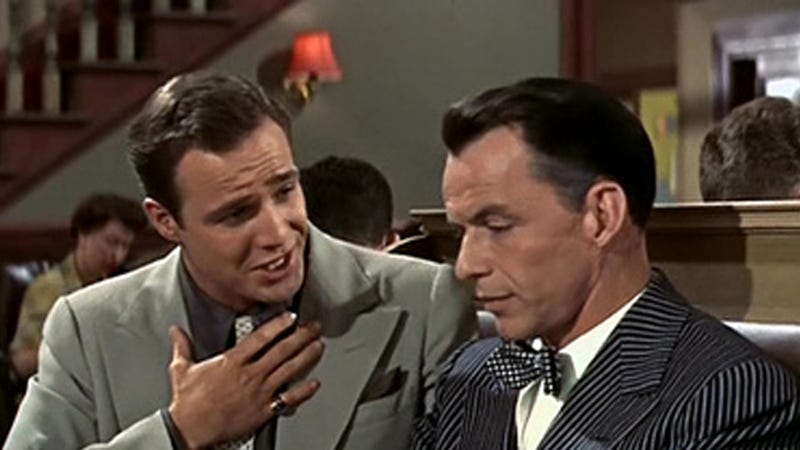 Hollywood's Out Of Ideas Part MMMMDCCXXXII: Fox is greenlighting a remake of the musical film Guys and Dolls.
Deadline Hollywood reports that Danny Strong — known for playing Jonathan on Buffy as well as for writing the screenplays for Game Change and The Butler — has been tapped to write the script. If you're not familiar with the story, it's got slangy, Runyon dialogue, it's set in New York in the 20s/30s, and involves gangsters, gamblers, showgirls and The Oldest Established Permanent Floating Crap Game in New York. A few famous songs — "Luck Be A Lady," "Bushel and a Peck" — hail from the show.
The 1955 flick featured Marlon Brando as Sky Masterson and Frank Sinatra as Nathan Detroit. Apparently Channing Tatum and Joseph Gordon Levitt are some "names" folks have in mind, but surely you have better ideas? Let's hear 'em!