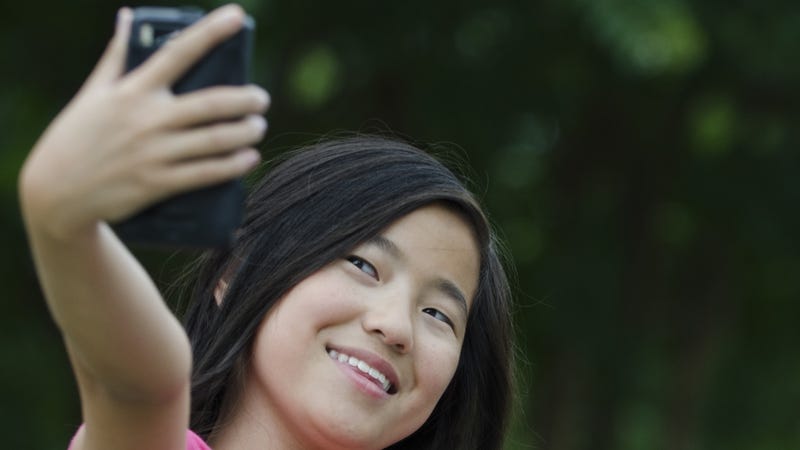 Snapchat is trying to rebrand itself as a family-friendly app instead of a discreet sexting tool. As the teens say, "lol."
"It's not a good way to send inappropriate photos," Snapchat co-founder Evan Spiegel said at the San Francisco Techcrunch Disrupt conference on Monday, CNN reports. "We don't want to be a place for people to share mean secrets."
Spiegel: you are not fooling anyone. Sure, it's possible to take screenshots of snaps and, as he pointed out, a hacker with time and money could retrieve the messages and "betray your trust." The only sure way to prevent unintended viewers from accessing your sexts is to take an abstinence-only approach to sexting. Snapchat, which allows photos and texts to disappear forever after 1-10 seconds, is like the condom of sexting (or maybe the pull-out method).
Most Snapchat users are 13-33, so the company is trying to lure more…moms? "I was just snapping my mom this morning," said Spiegel. Snapchat also recently developed a smartwatch app called a Snapchat Micro, which confuses me because why would you want to send sexts with your watch? (Related: does anyone remember Baby-G watches? In my day, we didn't need snapchatable watches. We just wanted them to come in pastel colors with a button that would make a little guy do tricks.)
I used to Snapchat pretty frequently, but now I only use it to swap photos of Steve's ice cream with my friend who also enjoys eating dessert for breakfast. Come at me, hackers.
[CNN]
Image via Black Rock Digital/Shutterstock