Dawn Hochsprung, 47, the principal of Sandy Hook Elementary, was apparently one of the faculty members to immediately run toward the sounds of gunfire (along with school psychologist Mary Sherlach, who was also killed). This morning, two colleagues who had worked with her before she took the post in Newtown, Mark Boughton and Gerald Stomski—two district officials in the nearby towns of Danbury and Woodbury, CT., respectively—spoke to Savannah Guthrie on Today about Hochsprung's conscientiousness and dedication to security standards throughout her 12-year administrative career.
Visit NBCNews.com for breaking news, world news, and news about the economy
Said Stomski: "When Dawn was the principal in our school system, we talked about this exact type of incident. She certainly was inspiring and put her children first, and it was no surprise to me that she came to them. She's actually a hero today.''
Hochsprung had written a letter to parents in the fall about tightening security measures, including an ID-checking policy for all new guests and a required trip to the main office when entering the building after 9:30 AM. In the letter, addressed to "Members Of Our Sandy Hook Family," Hochsprung explained: "Please understand that with nearly 700 students and over 1,000 parents representing 500... families, most parents will be asked to show identification."
Stomski added:
"We rehearsed [security/crisis protocol] and we talked about this after the Columbine incident, and ironically enough, one of the things we talked about is the reasons why people do that. I think if she was here today, one of the things that she would say is that to wait to find out somebody was troubled is too late. If she was here to speak, she would say that we as individuals need to reach out as our responsibility and try to reach out to these troubled people ahead of time.''
G/O Media may get a commission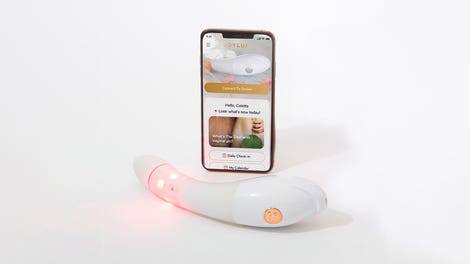 $50 Off
Joylux vFit Gold Device
"A lot of children are alive today because of actions the teachers took," school superintendent Janet Robinson told Guthrie. Stories have already emerged about the heroic acts of a custodian, a fourth-grade teacher—even one young student who claimed to know karate. "It's OK. I'll lead the way out."
'Lives saved by teachers, custodian and even children' [NBC News]
'Friend: Sandy Hook principal was a 'hero' who 'put her children first' [TODAY]
'Dawn Hochsprung, Sandy Hook Principal, Had Implemented New Security Measures' [HuffPo]