Traveling this week? Yeah, so are millions of people. Well, while you're stuck on the tarmac for five hours with the toilets backing up and a 7-month-old raising hell nearby, reach into that seat-back pocket and pull out SkyMall. Everyone's favorite aeronautic shopping sensation is actually a catalog made of catalogs. You'll find products from places like Sharper Image, Hammacher Schlemmer and Frontgate — 98% of which have a similar distinguishing trait: They're not useless, but no one really needs them! Fasten your seat belts: Part one of a two-part series begins after the jump, featuring hot dog cookers, robotic sharks and luggage made for wine!
Hey, did you know the president of SkyMall is named Christine Aguilera? Imagine making restaurant reservations. The crushing disappointment of the maître d'.
"Leave no wine behind!" LOL. For the alcoholic on your list.

($399 for 12-bottle case)
G/O Media may get a commission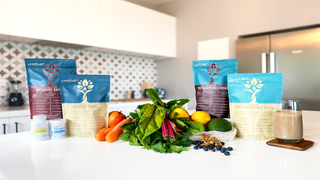 "Have a clever alternative to glancing at your watch during long meetings," reads the copy for the hideous TimeMug. Your choice of original or rhinestone. The text also claims, "Never be late for an appointment." So if you buy one, and you are late, can you sue?

($29.95)
So your uncle wants to start selling off his WWII crap on eBay? Hook him up with a tabletop photo studio. ($79.95) And your aunt throws crazy Christmas parties? She obviously needs a snow-machine snowman. ($149.95)
What are the chances your nephew can put out someone's eye with a marshmallow shooter? Don't you kind of want to find out?

($24.95)
Someday we're going to be like, "When I was young there was this thing called a piggy bank." Meanwhile, kids today are learning the word "overdrawn."

($69.95)
There are quite a few hot-dog related items in SkyMall. This one makes heartburn for two. Romantic!

($49.95)
The time is 12:45 on this "unconventional timepiece," a fucked up clock designed to make your head explode. Great gift for the boss!

($59.95)
A robot shark (with submersible remote control) is actually pretty great, especially if you have a swimming pool. Freak out the neighbor's kids! Choose from hammerhead or bull shark — soundtrack to Jaws not included.

($99.95)
This is the droid you're looking for: Voice-activated R2D2 plays tag, follows you or turns into a security guard, sounding an alarm when someone enters a "secure area." May the force be with you if you don't see how awesome this is.

($119.95)
If you know someone really serious about partying, invest in this iPod amp on wheels. It also has jacks for a microphone and an instrument, in case a sing-along is in order.

($299)






Wasting away in Margaritaville just got easier: A programmable drink machine seems like the perfect thing to add to the company kitchen. Maybe all your coworkers can chip in for one?

($379)
It's kind of crazy to taunt people trapped on a long flight with thoughts of booze and snacks the airline doesn't actually serve. Also: What is up with the hot dog obsession? Stainless steel Margarator makes a gallon of margaritas. ($129.99)



Antique popcorn maker in black or red. ($299.99)

Retro kettle popcorn maker makes a gallon of popcorn in one batch. ($99.99)

Retro hot dog roller cooks 8 dogs at a time. ($59.99)
Do you hate when the butter's too hard to spread? (Heh, heh.) Ever thought to yourself, "Surely this is a problem that a mere 50 bucks can solve." Lo and behold: Butter wizard! This contraption "lets you fine tune the temperature to suit your taste." Thank the Lord.

($49.99)
Tomorrow: SkyMall part two — Footie pajamas, LoJack for kids and pornographic exercise equipment!
[SkyMall]
Earlier: Sur La Table: Expensive, Accidentally Sexy Cookware

Victoria's Secret's "Last Minute Gifts": Whose Fantasy Is This, Anyway?

Neiman Marcus "Big 100 Gifts": 100% Overpriced, 100% Stupid

Lands' End: Practical Presents, Pleasantly Priced

Uncommon Goods: Quirky Stuff For The Person Who Already Has Everything

Brooks Brothers: This Christmas, WASPs Are Mad For Plaid

Bloomingdale's "Gifted": Overpriced Brand Names R Us

Doctors Foster & Smith: The Crazy Cat Lady Catalog

J. Crew's "Very Merry Gift Guide"

The Vermont Country Store: For Old Alcoholics & The Kids Who Enable Them

Bergdorf Goodman: My Kingdom For A Fountain Pen

Barneys New York: Shiny Happy People & Crazy Expensive Clothes

Anthropologie "Giving": We Love To Hate & Hate To Love It

'Tis The Season For Crappy Christmas Gifts