Today in bleeeeeeeeuuuuuurrrrrrrrrgh, a new study in the journal Sex Roles suggests that girls as young as six years old are concerned with appearing "sexy." As in, sexually attractive. To other people. With their bodies. In public. At the risk of getting all preachy about "the children," I'd like to invite you all to join me in a rousing chorus of, "Holy shit!!! The chiiiiildreeeeeeen!!!"
Now, obviously "sexiness" doesn't really mean anything to little kids, as much as they think they understand it. If my collection of wide-leg pants, head-bandannas, maroon clogs, and polyester potato sacks is any indication, I definitely didn't get a handle on sexiness until I was like...24. At least. 25, maybe. Do I even know now? Whatever. I didn't know what it was or how to do it, but I knew that I wanted it—because, in the grand scheme of things, the girls that had "it" were the girls that got what they wanted. Sexiness is the source of our power, society says. It's what makes you a girl. So only, like, a baby snail in a coma would be naive enough to imagine that that attitude wouldn't trickle down to the children. Kids are sponges. Which means that now kids are sexy sponges. Bleurgh.
Researchers presented 6- to 9-year-old girls with a series of paired paper dolls: one doll in a "sexy" outfit and the other in a trendy but full-coverage outfit.
Using a different set of dolls for each question, the researchers then asked each girl to choose the doll that: looked like herself, looked how she wanted to look, was the popular girl in school, she wanted to play with.

Across-the-board, girls chose the "sexy" doll most often. The results were significant in two categories: 68 percent of the girls said the doll looked how she wanted to look, and 72 percent said she was more popular than the non-sexy doll.
Girls who played sports chose the non-sexualized doll more often. Girls who both watched a lot of TV and had mothers with "self-objectifying tendencies" were more likely to choose the sexy doll. But on the flipside, girls who watched a lot of TV but received "maternal instruction during media viewing" (i.e. smart, attentive moms who made sure to call bullshit on bullshit) were somewhat more protected from self-sexualization. Media-consuming girls with religious mothers were similarly non-sexualized. However, perhaps most interestingly:
Girls who didn't consume a lot of media but who had religious mothers were much more likely to say they wanted to look like the sexy doll. "This pattern of results may reflect a case of 'forbidden fruit' or reactance, whereby young girls who are overprotected from the perceived ills of media by highly religious parents … begin to idealize the forbidden due to their underexposure," the authors wrote..."low media consumption is not a silver bullet" against early self-sexualization in girls.
G/O Media may get a commission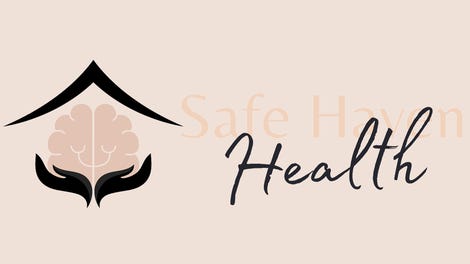 Addiction counseling
Safe Haven Health
And that gets directly to the heart of my feelings about this whole creep-show. The knee-jerk response is to blame Katy Perry, and Sydney Bristow, and Bratz dolls, and brokeback lady heroes. There's no comic book lady-lawyer with a bionic briefcase whose superpower is competence and whose costume is a sensible pantsuit. That doesn't exist. And that particular cultural flaw certainly doesn't help little girls prioritize brains over butts. But it's still just an intermediate symptom, not the cause.
Here's the cause: Exactly one jillion years ago (historical accuracy courtesy of Lindy West, Lady Anthropologist), some genius decided that the human body was shameful. Especially the female human body. And the disgusting, shameful human body needed to be cloaked at all times, or else DOOM. Certain religious people (see above) are especially excited about this idea. Except simultaneously, some other genius decided that the female body is a precious, possessable commodity that can be sold and traded and hoarded like big floppy flesh-bucks. So that creates this crazy taboo where everyone is clamoring to see naked female bodies all the time, but they feel weird and guilty about it, which makes them mad at females who show their bodies too much, but also makes everyone worship females who show their bodies just enough (but also kind of hate them at the same time). And then women hate other women with "better" bodies, and little kids get the message that they'd better have the "right" kind of body and display it in the "right" way, or they're screwed. It's waaaaay more complicated than that, of course, but my point is that our entire relationship with human bodies is FUCKED.
There's nothing objectively shameful about a body, which means there's nothing objectively shameful about those outfits on the "sexy" paper dolls. (You never hear some badger mom complaining to Mole-ry Povich that her litter "dresses too sexy," because that is just some weird shit that humans made up.) A "slutty" outfit is nothing but a different configuration of fabric. But because of the aforementioned taboo, and the commodification of the female body, and the way that certain religious folks combine those two things in the most fucked up and oppressive way possible, bodies mean everything. And 6-year-old girls internalize that and wind up "wanting" things that they don't even understand: things that (supposedly) telegraph sexual desirability, things that (they think) will bolster their tiny ailing self-esteems. Things like, if this study is any indication, some shitty pleather bustier from the bargain bin at Lover's Package.
And then we blame...pleather? Nope, sorry, this is our mess. You can froth about Barbies and shame Katy Perry all you want, religious mothers, but remember: you made Katy Perry.
Image by maxstockphoto/Shutterstock.