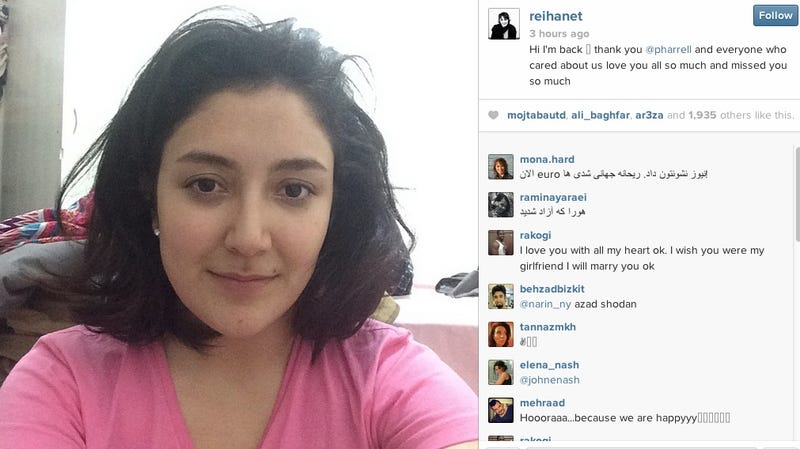 The three women and three men arrested for making a video of them dancing to Pharrell's song "Happy" have reportedly been released from custody.
Mashable points to several of the individuals involved who have posted about their newfound freedom on Facebook and Instagram. One of them, Reihane Taravati, wrote on Instagram, "Hi I'm back thank you @pharrell and everyone who cared about us love you all so much and missed you so much."
The group Iran Human Rights says that the director of the video is still in custody.
Image via Reihane Taravati/Instagram