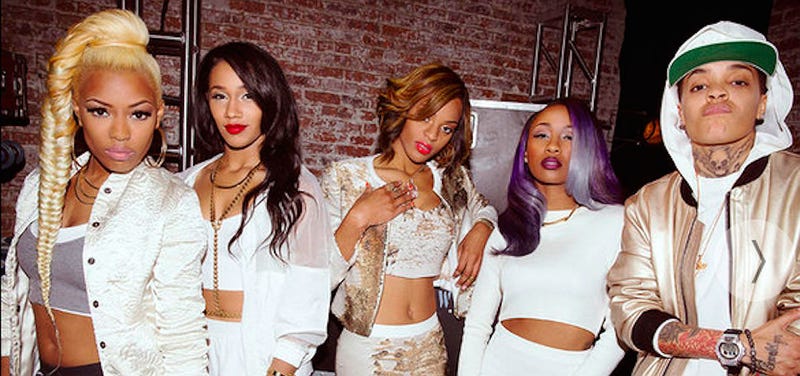 Five female rappers are getting a shot at stardom through a new show called Sisterhood of Hip Hop and here's hoping it's more The (White) Rapper Show than Love and Hip-Hop.
Sisterhood of Hip Hop, executive produced by rapper-actor T.I., will air on Oxygen on August 12 with a teaser on July 22 before its serial debut. Featuring one semi-established artist and four up-and-coming MC's, Sisterhood will follow Bia, Brianna Perry, Diamond (of Crime Mob), Nyemiah Supreme and Siya as they try to crack the music industry's boy party and create successful solo careers, according to Variety. The most interesting of the cast is Siya, an out lesbian who says in her show teaser the one thing she hates about the music business "is that you have to be naked to sell." Her comments come as TLC and Rihanna are publicly shading each other's love of half-tops and exposed breasts; do with that what you will.
While Nicki Minaj's success has re-opened the doors kicked in by Queen Latifah, Lil' Kim and others, hip-hop is still mostly a man's world. But perhaps, with the success of singing competition shows like The Voice, Sisterhood will actually portray the hustle and talent it takes to get to the top and not just a slew of scheduled fights during awkward lunch dates.
Image via Oxygen.