Arizona's dumb bill that would have given employers the right to peek into their female employees' medical records to make sure a strumpet wasn't using contraception in a way contrary to her boss's moral beliefs is dead after being voted down in the state Senate. But now's not the time for opponents of the bill to rest on their laurels; like horror movie mad scientists who won't admit defeat, HB 2625's framers have vowed to bring it back from the dead.
The bill, penned by Republican Rep. Debbie Lesko, was designed to mimic the Blunt Amendment, a proposal penned by US Senator Roy Blunt that would have given employers or insurance companies the right to opt out of covering certain medical expenses for their employees based on personal moral objections, which is a bad enough idea as it is. Where Lesko's bill really crapshined, though, was in how poorly written it was. According to the ACLU and a host of other concerned detractors, HB 2625 technically could've required women seeking insurance reimbursement for birth control pills for non-sexual reasons to prove to their employers that they had a medical condition that required the use of contraceptives. It was a tacked together Frankenstein's monster of terrible ideas.
After sailing through the state House of Representatives, it looked as though the state's Republican-controlled Senate would send it to Republican Jan Brewer's desk. But an onslaught of negative publicity for the bill gave many legislators pause — after all, it's a little hypocritical for a political party that purports to be all about freeing the citizenry from the tyranny of government actively work to subject the citizenry to the whims of their employers. And asking women to show their prescriptions to their bosses so their boss's feelings aren't hurt is a little much, even for conservatives. Said Republican Rep. Jerry Lewis of Mesa, "I"m all for religious freedom, but we have to be fair in not prescribing rights to one group of individuals at the expense of others."
Even after being amended to eliminate some of the confusion about what the bill would actually do, the measure failed in the Senate by a 13-17 vote, but Republican State Senator Nancy Barto has vowed to bring the bill back, claiming that it must pass in order to protect religious freedom. And the bill's author, the increasingly unhinged-acting Debbie Lesko, announced at a press conference during the debate that failure to pass the bill was just about enough to make the baby Jesus cry. She said,
Even Jesus, under Obama's definition of a religious employer, would not qualify because he served people of other faith.... This is definitely about the fight to preserve our religious fredome and our First Amendment guaranteed-right for freedom of religion. This is what the whole discussion is about.
G/O Media may get a commission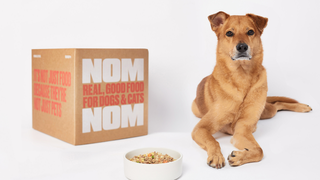 For as Jesus Christ said in the Gospel according to St. Nobody, "Let the landowners decide what is best for the poor, especially when it comes to wombs and the such. Amen."
AZ senate votes down controversial contraception bill [AZ Republic]