Sunday night's episode of The Carmichael Show opens with talk of a condom breaking, after which the show's lead, Jerrod Carmichael, excitedly supports his girlfriend Maxine taking a Plan B pill. Later, he consoles his mom, who hates the idea, telling her, "Stop acting like we're killing a baby. We're not. We're killing the idea of a baby."
Birth control is a rare topic for family TV, so it's episodes like this that make The Carmichael Show such a unicorn. Amid plenty of the mediocre sitcoms about white nothingness, it's meaningful that a show about black normalcy, one that includes everyday discussions of blackness (and isn't a procedural or a Scandal), airs on a major network. Episodes about gun control, religion and protest are the norm for a series that's surely benefiting from the severe, basic need for representation. With solid ratings and, likely, a reputation boost from critics, The Carmichael Show has made it to a second season. After several episodes of not getting it, and though I still don't love the show, last night I finally laughed.
What's most compelling about Jerrod Carmichael is his intentionally off-putting material but, more basically, the fact that he's saying anything at all. The most important, least known comedian of the moment, he's joked about writing Yelp reviews of homeless people, about eating Chick-fil-A in disguise because of the food chain's anti-gay philosophy, and about appreciating slavery because, "If it weren't for slavery, I would be in Africa right now... They have AIDS there." Officially, he's the next It black dude, less for his stand-up act and more for the contentious wit and, ultimately, mere existence of The Carmichael Show.
For NBC, this is no doubt a timely blessing from the diversity gods above. Reviews so far have been largely positive since its August 2015 premiere, and the buzz is unavoidable:
Jerrod Carmichael Is Making The Family Television People Actually Want (Fader)

Jerrod Carmichael Will Save the Sitcom (The Daily Beast)

The Carmichael Show's Episode About Cosby Is Absolutely Groundbreaking (Slate)


"The Carmichael Show's" definitive take on Bill Cosby's legacy: How Jerrod Carmichael became the most important comedian in America (Salon)

Jerrod Carmichael Goes There (The New York Times)

NBC sitcom The Carmichael Show takes on Bill Cosby with a complex, defiantly honest discussion (Vox)
G/O Media may get a commission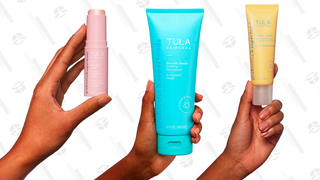 All this (in particular, a Vh1 review written by my friend Michael Arceneaux) is what led me to watch the first two episodes of Season 2 on March 13 (including its infamous Bill Cosby episode) and to conclude that the show was vastly unfunny.
Most of the praise has stemmed from the Cosby episode, "Fallen Heroes," which attempts to dissect the rape allegations against Cosby through a real-life lens. When Jerrod surprises his sensible girlfriend Maxine (Amber Stevens West) with tickets to a Cosby standup show, she refuses. In so doing, the varying perspectives on the idea of separation of an artist from his/her art plays out through Jerrod's family, including his charmingly clueless mom Cynthia (Loretta Devine), his humorously woke brother Bobby (LilRel Howery) and his traditionalist dad Joe (David Alan Grier). This episode went for the easy jokes ("Who knows how long he's going to be alive. Or free"). I spent much of it not laughing and instead wondering: Is it just me or is this dude not a good actor? Why does the brother Bobby look just like T-Pain? Are those the laughs of a live studio audience? Should I support this just because? Nothing seemed funny or newly probing.
Black-ish (which Carmichael has inevitably been compared to) excels in handling both timely and evergreen black issues (see its police brutality episode, or the one about black Republicans). The Carmichael Show is equally touchy, though not as polished; it's also not the low-hanging fruit that Tyler Perry's sitcoms are, though it's just as accessible. This convenience and communal content makes it watchable for a sizable majority. It's the simplistic presentation (neither great nor horrible) that turns me off. The show seems to suffer from focusing more on telling than showing. Not to mention, Carmichael himself is mostly stiff as the star.

The writing, while not super sharp, delivers some jabs, with each episode serving as the equivalent of a heated discussion between friends, always centered on one subject: Absent dads, Bill Cosby, Plan B. It's humor drilled down to an atomic level, with much of the excitement coming from the sheer fact that Jerrod "goes there." There's a try-hard quality to it all that almost criminally overshadows these attempts.
Up until this point, I'd actively avoided watching, having already seen Carmichael's HBO special Love at the Store and turned it off after a bad joke (less than five minutes in) about Trayvon Martin. "That Trayvon shit is really affecting your day to day," he told the crowd after a bit. "You wake up, have your cup of coffee, and you [blow a kiss] to a picture of Trayvon?" His point was that tragedy is easily sensationalized, a decisively obnoxious approach that's absolutely not for everybody. It wasn't for me. (I watched the special again for the purpose of this piece and, as much as I love dark humor, still wasn't amused by most of it.)
But this is Carmichael's method of confronting racial tensions and social conflict. He challenges the idea of outsiders punching down by getting to the punch first, and by making you feel uncomfortable or measuring one grim perspective against another as a mirror—i.e., he'd rather face police brutality in America than get a Masters in North Korea, he says.
The show is an extension of those explorations, and so far its quality is questionable. Instead of surveying a wide pool of TV viewers about that, I needed some corroboration from a narrow demographic of successful, independent, city-dwelling black people who are kinda like me, so I emailed some friends. The results of an informal poll:
"I still haven't checked it out. But looks like it might not be that funny."


"I still haven't check it out but the quotes from twitter are seducing me lolol"

"No, I don't think it's funny although it's trying very hard to be. He's kinda dry as a comedian and he's not a very good actor. It feels like he's reading. And while the rest of the cast is pretty accomplished, the jokes are still falling flat for me. Something is missing and I don't know what it is. My best guess is that this three-camera sitcom set-up is kinda dated and not sophisticated enough for the content. I watched a little of the 'how to protest' episode, and it felt preachy and inauthentic like they were trying really hard to incorporate the news into the script."
This friend had some suggestions:
"Maybe they should do it roving-camera style a la The Office? Is this supposed to be All In The Family for Black millennials? Is it because NBC doesn't know how to do Black people anymore? Should he have gone with Shondaland or HBO? I honestly don't know what it is, but it's just not working for me and it won't be getting any space on my DVR. #sorrynotsorry"
There was one good review:
"Yes, that show is hilarious (and everything about it is lit). Maybe jerrod's humor is too dry or the humor is too simple for you? On the last episode, I realized it's very dumb funny. For example, they're having this v. sophisticated, layered convo about Bill Cosby (championing his achievements as a pioneer for blacks vs. dubbing him a rapey old man). But, instead of speaking about it in a smart way, they dumb it down and use simple ass jokes."
This may be one of those sweet cocktail shows that sneaks up on you after a few episodes. Try it and see. Visually, it has the markings of all those bold black sitcoms I used to love: Amen, 227, Good Times. As I texted my aforementioned friend Michael last week: "It does remind me those old Amen-ish shows that only take place in one room. I'm gonna give it a couple more episodes." The love has yet to kick in.
What's most worth noting says more about the state of TV than the quality of this particular show: that The Carmichael Show is finding success as a simple story about a young black man and his family just talking.
---
Image via NBC