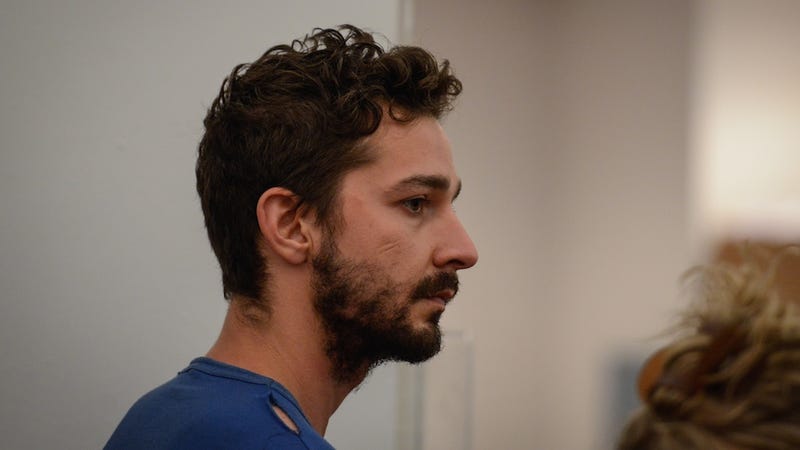 Before Shia LaBeouf was dragged out of a Broadway production of Cabaret in handcuffs and arrested for disruptive behavior, he was seen behaving extremely erratically in Times Square.
According to Page Six, LaBeouf accosted a homeless man and demanded that he hand over the McDonald's bag he was holding. The homeless man refused and sort of taunted LaBeouf with it, then ran away, prompting LaBeouf to chase him through traffic. (Page Six has some blurry footage of the altercation, which is terrifyingly set to a steel drum rendition of "Happy" by Pharrell.)
According to a witness, "He really wanted whatever was in that bag. He had so much focus… If there were French fries in the bag, maybe he really wanted to eat them." Also: "He was dodging people and yelling, 'Yo, come on!' … He was on a mission. It was so bizarre."
As much as I love bizarre celebrity antics (and I loved Shia LaBeouf's antics when I thought he was just an asshole), it's really starting to seem pretty apparent that he's dealing with addiction and/or mental health issues — a sentiment that fellow former child star Mara Wilson seems to share.
This afternoon, she tweeted the following:
And Donald Trump, who is the most qualified of all to tell whether someone's just an asshole, had some somber thoughts on the matter as well:
Image via Getty.