Tech entrepreneur and frequent Shark Tank guest Chris Sacca purportedly threw a fit when he was denied entry to a performance of the musical Hamilton earlier this week, because sometimes those tickets you get for a great deal on online turn out to be fake. Surprise!

According to The New York Post, Sacca and his wife, art director Crystal English, were told by a ticket-teller that they would not be allowed to attend a Thursday nigh production of Hamilton at the Richard Rodgers Theater after their tickets, which Sacca had purchased on StubHub, turned out to be counterfeit. In return, Sacca flew into a rage, which makes me wonder whether Sacca and my Jewish mother are actually the same person?
As The Post reported, Sacca had some words for the teller.
"Do you know who I am?" Sacca thundered repeatedly, according to an eyewitness, a Broadway theater worker who requested anonymity.
Truth: until writing this article, no, I didn't know who you are, Chris Sacca. But then again, you can afford to buy tickets to Hamilton and I cannot, so you have that going for you.
"He was getting really angry at the ticket scanner," the tipster said, and speaking in "a really condescending way. "He said he was a 'shark' on 'Shark Tank' and warned it wouldn't be good if they couldn't get in."
G/O Media may get a commission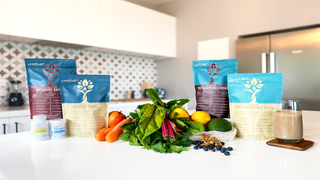 I imagine the encounter looked a bit like this:
Sacca then went to the box office manager with his complaints; in turn, the manager also barred Sacca and his wife from seeing the show.
"He kept making a scene, saying how they had flown from California and it was his birthday," the tipster told The Post. To be fair, my Jewish mom and also most people would probably be upset if placed in the same situation.
After leaving the theater, Sacca and English instead attended comedian Mike Birbiglia's off-Broadway show Thank God for Jokes. Making sure to adhere to the rigorous strictures of FOMO, he informed the masses via Twitter that "[w]hile the rest of [us all] were waiting in line for Hamilton" he and English "broke ribs laughing w/ @birbigs."
Life is so hard, guys.
Sacca then supposedly tweeted Hamilton composer Lin-Manuel Miranda.
"Cool if I drop by your place tonight? Any plan around 7:00?" he wrote, because passive-aggression doesn't end after high school.
The tech billionaire then expressed his frustrations to StubHub, a company which is apparently responsible for everything wrong in this world.
"There isn't any way to make it up," tweeted Sacca, whose list of credentials include wearing cowboy shirts on a regular basis. "You keep ruining people's experiences. It happens. Every. Single. Night."
Since The Post broke the story, Sacca's tweets to Manuel, StubHub, and the public at large have since been deleted.
Except for commentary, of course:
---
Contact the author at jamie.reich@jezebel.com.

Image via Getty.