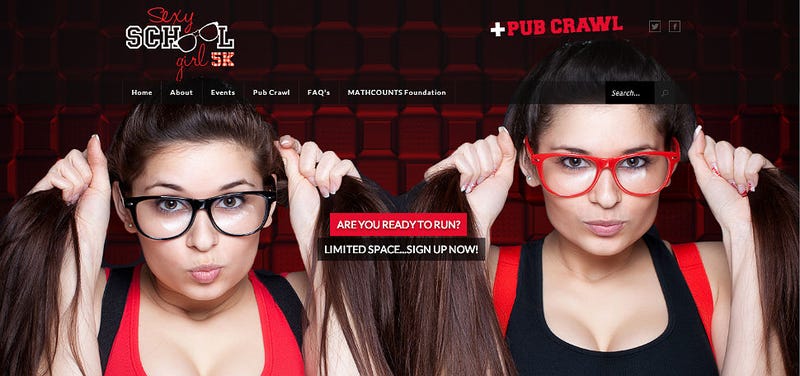 In Raleigh, North Carolina, a "Sexy Schoolgirl" race has been cancelled for being too creepy among other things. The competition would've raised funds for the MathCounts Foundation while encouraging women to dress like "Hot for Teacher" and run 5K. Somewhere a dude who loves Warby Parker frames and hot pants is sadly putting away his lotion.
According to the Daily News, the fundraiser was scheduled for August 9 until community folks told local Raleigh City Councilwoman May-Ann Baldwin that they weren't fans. Ms. Baldwin acted swiftly.
The race's Twitter page describes the event as "the newest, most exciting themed co-ed 5k out there!" but there are no advertisements or images of hot bespectacled men on their website. Boo. Still, Sexy Schoolgirl's website lists upcoming events in other cities like Pittsburgh, Cincinnati and Tampa and something tells me this might just might fly in Florida.
Image via Sexy Schoolgirl.