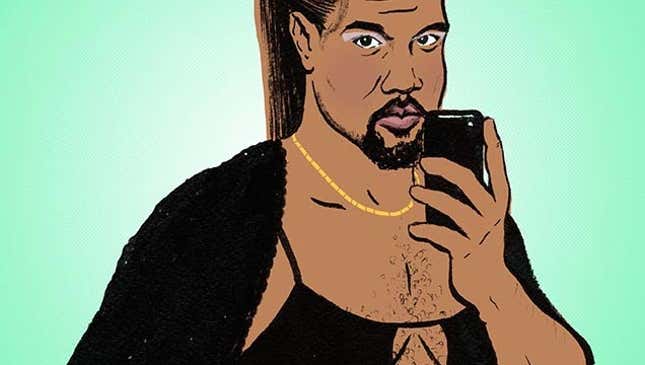 When it comes to sexy costumes, we here at Jezebel believe that it's time for some gender equality. But we couldn't quite picture how it'd look, so once again, we drew it ourselves. Here are some of your favorite dudes, all decked out as their sexy better halves.
Jay Z as wife Beyoncé
Jay spends all of his time onstage staring at his wife's ass. Now we can stare at his. [Inspired by]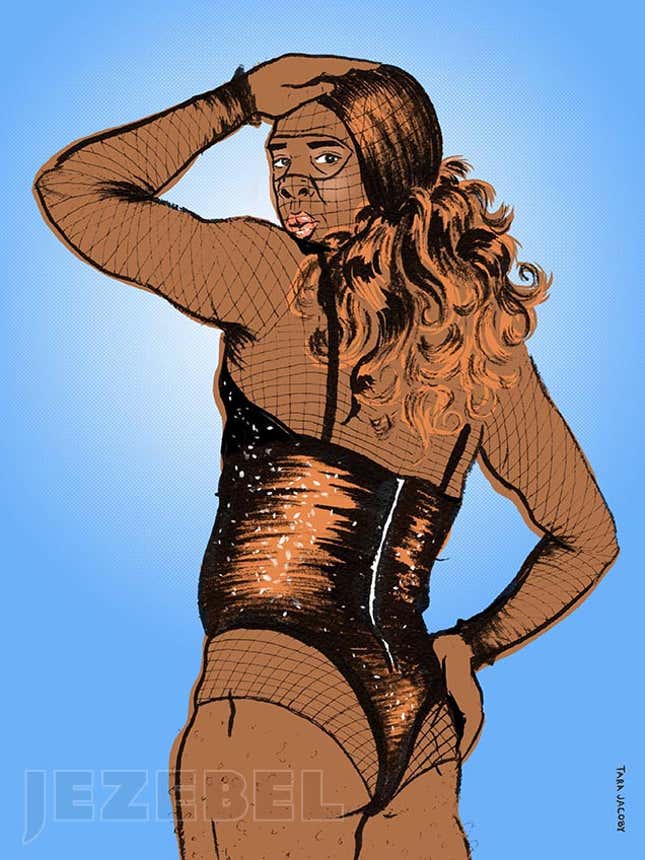 Ashton Kutcher as girlfriend Mila Kunis
Paging Esquire: we have your next cover shot. [Inspired by]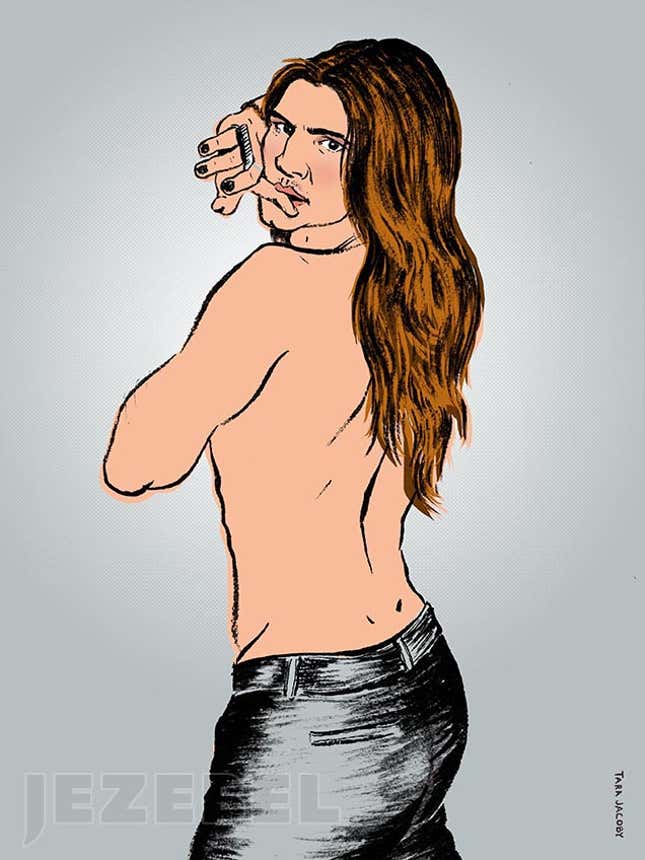 James Franco as Lana Del Rey
OK, these two aren't A Thing, but dear god do I wish they were. [Inspired by]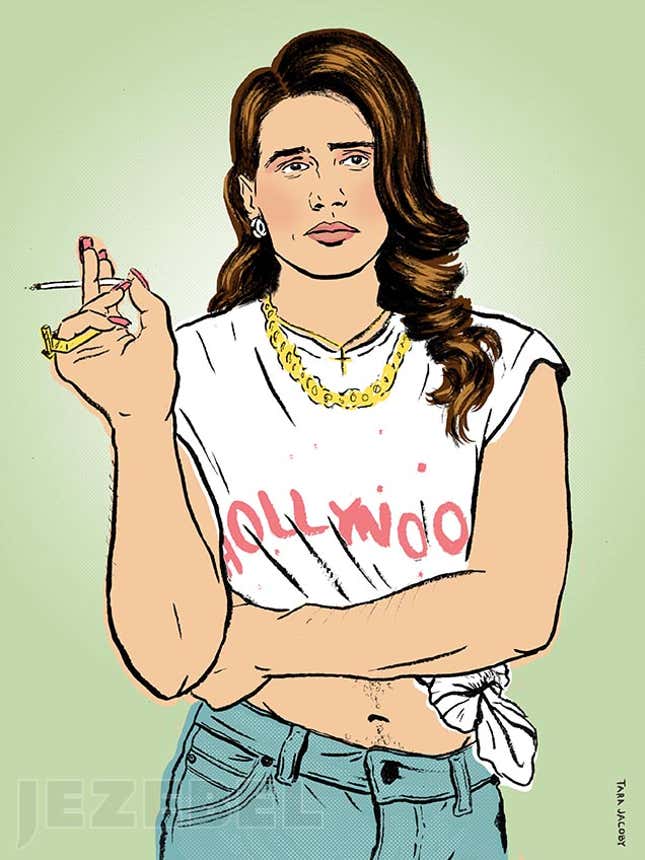 Barack Obama as wife Michelle Obama
I'd love to see what Fox News did with this costume. [Inspired by]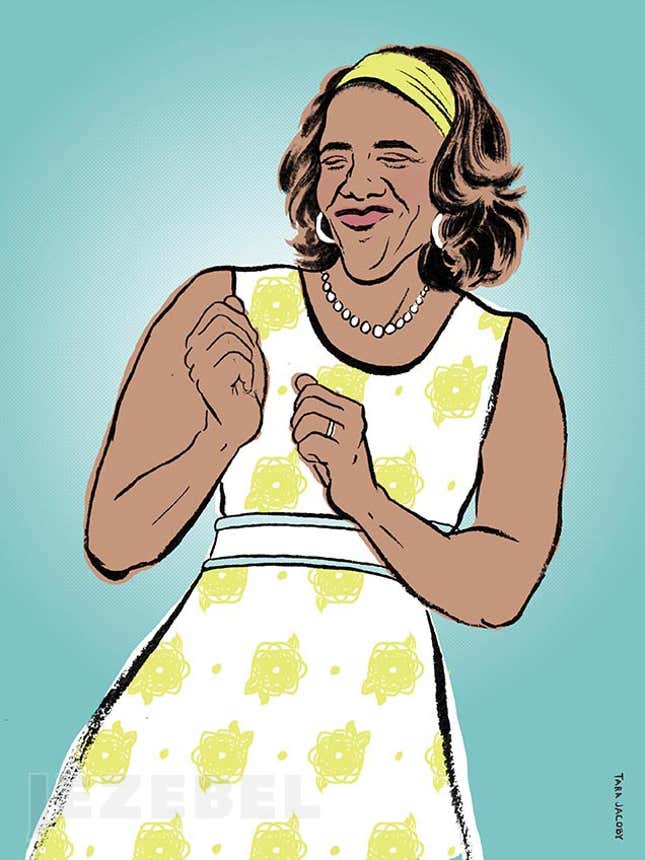 Kanye West as wife Kim Kardashian
I wouldn't actually be all that surprised if Kanye's tried this before. You know—for fashion. [Inspired by]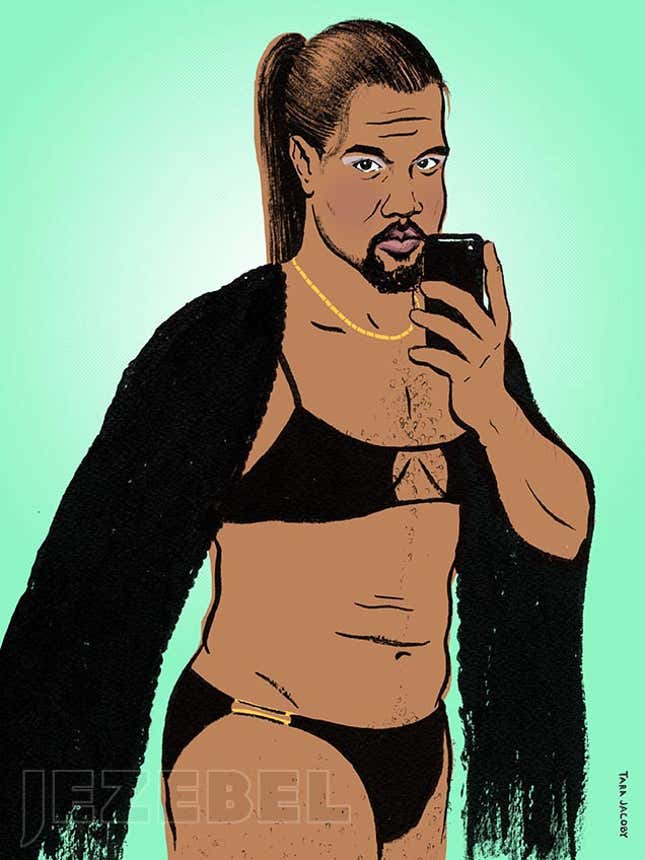 Brad Pitt as wife Angelina Jolie
Co-starring the leg. [Inspired by]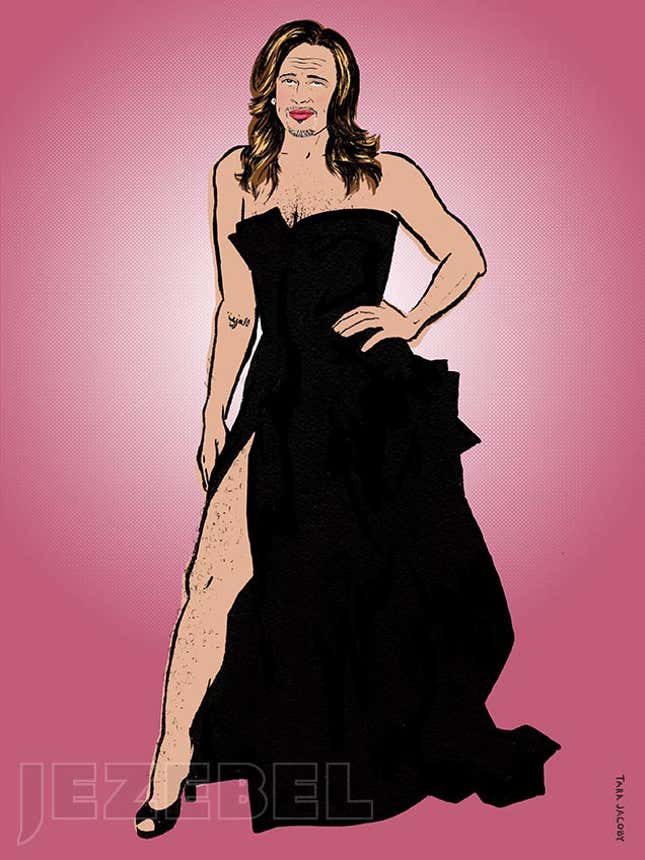 Illustrations by Tara Jacoby, who wishes she'd had the time to draw George Clooney as a sexy internationally acclaimed barrister.