Being raped or sexually assaulted should not happen at institutions of higher learning. Unfortunately, many young women learn that their colleges and universities are unequipped to prevent sexual violence - and reporting the action could prompt a wall of silence.
(Image of Mallory Shear-Heyman by Jim Lo Scalzo via The Center For Public Integrity)
The Center for Public Integrity is in the process of publishing a multi-part series on campus assault. Their initial findings are chilling, and accurately summarized as "High Rates of Rape, Closed Hearings, and Confusing Laws:"
One national study reports that roughly one in five women who attend college will become the victim of a rape or an attempted rape by the time she graduates. But while the vast majority of students who are sexually assaulted remain silent - just over 95 percent, according to a study funded by the research arm of the U.S. Justice Department - those who come forward can encounter mystifying disciplinary proceedings, secretive school administrations, and off-the-record negotiations. At times, policies lead to dropped complaints and, in cases like [Kathryn] Russell's, gag orders later found to be illegal. Many college administrators believe the existing processes provide a fair and effective way to deal with ultra-sensitive allegations, but alleged victims say these processes leave them feeling like victims a second time.
Kathyrn Russell was a student at the University of Virginia. She was allegedly* raped by another student and initially went through the normal channels to try to get help:
Days before filing her complaint, Russell learned that the local district attorney wouldn't press criminal charges - a typical outcome. Experts say the reasons are simple: Most cases involving campus rape allegations come down to he-said-she-said accounts of sexual acts that clearly occurred; they lack independent corroboration like physical evidence or eyewitness testimony. At times, alcohol and drugs play such a central role, students can't remember details. Given all this, says Gary Pavela, who ran judicial programs at the University of Maryland, College Park, "A prosecutor says, 'I'm not going to take this to a jury.'" Often, the only venues in which to resolve these cases are on campus.
G/O Media may get a commission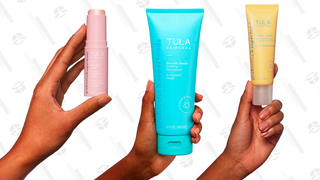 Out of options, Russell pursued her case through the with the campus based process. The Center then describes how these panels work from school to school.
Internal disciplinary panels, like the UVA Sexual Assault Board, exist in various forms on most campuses. But they're not the only way schools handle rape allegations. For decades, informal proceedings run by an administrator have represented the most common method to adjudicate disciplinary matters. Typically, an administrator meets with both students, separately, in an attempt to resolve a complaint. Occasionally, they "mediate" the incident. Officials find such adjudication appealing in uncontested situations. If a dean elicits a confession, says Olshak, of Illinois State, who headed the student conduct association in 2001, "We'll be able to resolve the complaint quickly, easily, and without the confrontation of a judicial hearing." Resolution, as in formal hearings, can mean expulsion, suspension, probation, or another academic penalty, like an assigned research paper. By all accounts, informal processes take place almost as frequently as formal ones ; at UVA, for example, the administration has held 16 hearings since 1998, as compared to 10 informal meetings.

And these proceedings can turn out positively for student victims. In January 2005, Carrie Ressler, then a junior at Concordia University, near Chicago, reported being raped by a football player after attending a party in his dorm. On January 19, within hours of the alleged assault, the police arrested the student athlete; by October, he'd pled guilty to battery for "knowingly [making] physical contact of an insulting nature," court records show.

At Concordia, Ressler's report landed on the desk of Dean of Students Jeffrey Hynes. The morning of the arrest, the dean summoned her to his office. "He told me he'd be telling the perpetrator he needed to leave by choice," she remembers Hynes saying. "If not, he'd be expelled." Within days, the athlete had left Concordia. Hynes declined to comment on Ressler's case.

"The dean acted in my interests," Ressler says. She recognizes, though, that the informal adjudication served the university's interests, too. "I got the sense from the dean that the school wanted to keep this case hush-hush."
Resolving the cases speedily and quietly are in the school's best interest, from a publicity and liability standpoint. But what happens when this emphasis on discretion begins to help the assailant?
More formal proceedings are sometimes no less shrouded. College disciplinary hearings, unlike courts, lack the trappings of transparency - campus spectators. Advocates can't attend unless serving as "advisers" to students. Only integral participants like board members or administrators have any clue when a hearing occurs. "They're secret because they're closed," says S. Daniel Carter, of Security on Campus Inc., a watchdog group.

Administrators see it differently, arguing that there are important distinctions between "secrecy" and "privacy." They can't open up internal proceedings - formal or informal - because that would amount to granting access to private educational records, which FERPA prohibits, they say. But that doesn't mean they're operating in secret. "Not providing private information to the rest of the world is respecting confidentiality and respecting FERPA as a law," says Mary Beth Mackin, assistant dean of student life at the University of Wisconsin-Whitewater. And while proceedings remain hidden to outsiders, administrators maintain they're conducted so students feel they're as open as possible.

Lisa Simpson would probably disagree. Her allegations of rape at the University of Colorado at Boulder blew open a scandal of sexual assault allegations against football players and recruits in 2004; three years later, her Title IX lawsuit brought against CU ended in a $2.85 million settlement in her favor. Yet she found CU's judicial process a mystery. In December 2001, Simpson, then a CU sophomore, alleged she was raped by five football players and recruits during a beer-soaked party. They claimed she was a willing participant. Within days, Simpson's rape report made its way to CU's judicial affairs director, Matthew Lopez-Phillips. During a meeting in his office, she recalls him relaying how a panel of students, faculty, and staff would adjudicate. At the time, CU's official conduct code stated that alleged victims would generally be expected to participate in the process by "providing testimony at the formal hearing of the accused," among other things.

But Simpson never appeared before a panel. No panelist interviewed her about the report, or the victim impact statement she filed. Even after her five-year legal battle against CU over its response to her case - a battle that sparked a broader investigation, as well as systematic reform - she has no idea what transpired before the panel, or if it actually even existed. CU documents obtained by the Center show one accused student underwent a formal hearing as a result of Simpson's report; three others had informal, administrative proceedings. But some CU documents on the panel remain sealed by protective order, and only one includes a list of 17 possible panelists. Court records have revealed the identity of only one panelist. "For all I know," Simpson says, "it could have been a panel of athletic coaches."
The report returns to Russell's experience. Bound by the school's repeated admonishments that all proceedings were confidential, she and the student she accused were to both come before the panel and present their case. The person she accused had this to say:
Russell and the alleged assailant agreed on initial details - they ran into each other at a bar; he ended up at her dorm; she offered him an air mattress to sleep. But they painted different pictures of what transpired next. The man, Russell said, grabbed her from behind, ignored her pleas to stop, and "used [me] for his sexual need." Russell, the man countered, "tacitly agreed to have sex," demanding a condom, and never saying no. "Not all my actions would in a day-to-day situation be considered kosher," he wrote in his April 23, 2004 defense. "But none of my actions broached or even swept near the arena of rape."
So, something was amiss. He just didn't think it was rape.
Interesting.
I wonder if he would have seen things differently if, instead of looking for the absence of a no, the cue to continue sexual activity was universally understood as an enthusiastic yes. However, Russell didn't realize how deeply ingrained this type of thinking is until the panel came back with its decision. The report continues:
Kathryn Russell didn't think much about her school's policy until things went badly. At the hearing, board members asked questions making her wonder about their training - "Did it occur to you to perhaps leave the room?" "Why not just shut the door [on him]?" Sources familiar with the UVA board's training describe it as extensive; in 2004, the school required members to undergo a day of preparation featuring a videotape and reading materials, as well as sessions with outside experts on campus sexual assault. One previous board member describes Russell's panelists as open-minded and thoughtful. But the panel also judged her complaint using a "clear and convincing" evidence standard, which the Education Department ruled, in one 2004 case, is higher than Title IX authorizes - and which victim advocates argue is illegal.

In the end, the student Russell accused was found "not responsible" for sexual assault. The board instead slapped him with a verbal reprimand. "We … believe that you used very bad judgment," Sisson declared. The case resulted in one of nine "not-responsible" verdicts the UVA board has handed down over the past decade, as compared to seven responsible ones.

"You can have a bad sexual experience but not be sexually assaulted under the university's definition and standard of evidence," says the prior UVA board member.

Russell saw it differently. "It was just a charade," she said.
Russell isn't the only one who found herself pressured into accepting an unsatisfactory decision.
In November 2003, Mallory Shear-Heyman, then a sophomore at Bucknell University in Pennsylvania, underwent a confidential mediation after reporting being raped in her dorm by a fellow student. Mediations became popular in disciplinary matters involving sexual assault earlier in the decade, and remain common today - despite controversy. In 2001, the Education Department deemed mediations improper partly because they carry no punishment. And while mediation is generally considered effective for resolving interpersonal conflicts, the department - and many critics - argue that it falls short in instances of sexual violence. The reason: an intimidating element exists between victims and their assailants because, like other serious assault, sexual assault is a violent act "In some cases," the department states in its guidance document, referring to sexual assault cases, "mediation will not be appropriate even on a voluntary basis."

But Bucknell administrators defend their use of the practice, which they now call "voluntary facilitated dialogue," precisely because it only occurs at the request of an accusing student, with the willing participation of an accused student. Any power imbalance, they argue, is evened out by the presence of two administrators - one male, one female - guiding the conversation and assuring a comfortable setting. "Our students have really been key spokespeople for indicating they want some sort of option to have this dialogue," says Kari Conrad, judicial administrator for sexual misconduct. "We feel confident in keeping this process as a responsible response."

Shear-Heyman remembers Bucknell officials portraying the off-the-record session as an attractive way to confront the accused student, "as if it were the best option ever." Confidentiality, they relayed, would allow for more open and honest discussion. She was presented with a waiver, which specified that "information first disclosed during mediation may not be used in any subsequent internal University proceeding."

But Shear-Heyman wouldn't grasp the waiver's implications until the accused student, she says, implicated himself. Bucknell records show the student apologized to her in instant messages, admitting "b/c you got hurt, yes," what had occurred was rape. She says he repeated the admissions before the two deans who participated in the mediation - Gerald Commerford and Amy Badal. The waiver did not prevent Shear-Heyman from pursuing outside remedies. But the deans, she says, gave her the strong impression that she couldn't use what had occurred in the session - on or off campus. When she later considered pursuing criminal charges, she says, the deans claimed not to remember the accused student's alleged admissions.
In response to the painful facts pulled into sharp focus by the study, Feministing points to The Campus Accountability Project, a joint effort by SAFER and V-Day. The Campus Accountability Project has set a three year time frame to gather data on the school sexual assault policies, reach out to activists looking to challenge unfair policies, and prepare a new report based on their findings.
*Here, allegedly is used only because no conclusion was reached in this case in the court of law.
Sexual Assault On Campus Shrouded In Secrecy (First In A Series) [The Center For Public Integrity]
Campus Sexual Assault: A New Report And Reform Effort [Feministing]
Campus Accountability Project [Safer.org]
Earlier: What's Being Taught In College Rape Prevention Programs?