Back in the '90s, Sesame Street writers and producers decided it was time to tackle the D word: divorce. But according to Tumblr Storyboard in partnership with Time, when Sesame Street showed little kids the segment ahead of time, they freaked out: where would Snuffy (a.k.a. Mr. Snuffleupagus, the newfound victim of an imaginary broken home) live? Why didn't his parents love him anymore? Were Mommy and Daddy going to get a divorce, too?
Execs quickly shelved the episode, which sounded more melodramatic than "revolutionary," which was what the show's team was aiming for — "My dad is moving out of our cave," Snuffy told Big Bird through tears, after knocking over a house made of blocks. "I'm not sure where. Some cave across town." Dark! Even I feel somewhat alarmed when I think about poor abandoned Snuffy, all by his lonesome.
But now, two decades later and after two years of research, Sesame Workshop (the nonprofit that operates Sesame Street) will broadcast a 13-minute segment about divorce online. It's part of a bigger multimedia package called "Little Children, Big Challenges: Divorce" that comes with a storybook, a parental guide, and other extras.
It's smart of Sesame Street not to air the feature online; that way, kids won't flip a shit apropos of nothing, but parents who want to help their children understand what's happening to their family will have tools (and muppets) to help them. "I think the biggest challenge for parents is that they are overwhelmed themselves," said Robert Hughes, a professor of human development and family studies at the University of Illinois, Urbana-Champaign, who advised on the project. "So it's managing their own emotions, and then figuring out how to deal with their children's emotions."
G/O Media may get a commission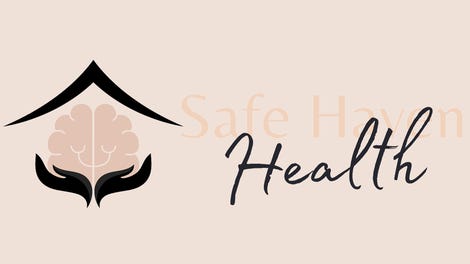 Addiction counseling
Safe Haven Health
The segment also replaces a dysfunctional, emotional Snuffy with sparkly fairy Abby Cadabby. We learn that her parents have been divorced for a while, and it's no biggie; she's doing just fine! "This one is where I live with my mommy," she explains to her BFFs Elmo and Rosita, "and this one is where I live with my daddy." It's explained very matter-of-factly that "Divorce means that Abby's mommy and daddy aren't married anymore."
"We want kids to understand that they're not alone, and that it's not their fault," said Lynn Chwatsky, Sesame's vice president for outreach. "These kids love and adore Abby. So to know that she's going through something similar to them, something challenging, it's like, 'Wow.' It makes it OK to have a whole range of feelings."
Learn more about the show over at Tumblr Storyboard in partnership with TIME.